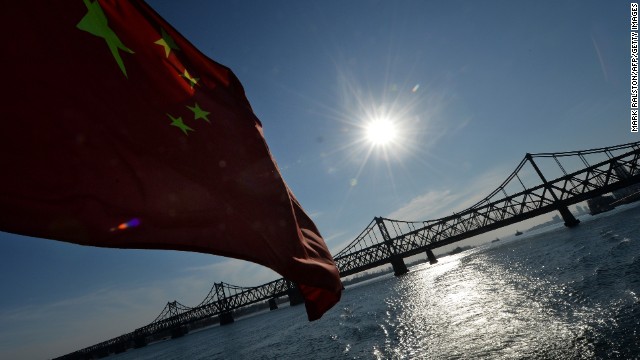 A Canadian man who ran a cafe in China is charged with spying and stealing state secrets, state media reported Thursday.
Kevin Garratt was indicted by prosecutors in the northeastern city of Dandong, where his trial will be held, the state-run Xinhua news agency said.
Authorities detained Garratt and his wife Julia in August 2014. She was released on bail last year, Canadian broadcaster CBC reported, but her husband remained in custody pending an investigation.
Chinese investigators "found evidence which implicates Garratt in accepting tasks from Canadian espionage agencies to gather intelligence in China," Xinhua said.
The couple's children have decried their parents' 2014 arrest as ridiculous.
Simeon Garratt told Hong Kong's South China Morning Post that the allegations were "wildly absurd" and "crazy."
At the time, he described his parents as "openly Christian" and said they were involved in sending food aid to North Korea. He told the newspaper the accusations "(sound) like something somebody made up. I really don't know why. It's just so absurd."
Canada finds the indictment "concerning" and has discussed the case with the Chinese government, a Global Affairs Canada spokesperson said. Consular officials are providing assistance to the couple and monitoring developments, the spokesperson said.
Canada's Conservative Party called for officials to push for Garratt's release and said it was concerned the indictment could be part of a broader crackdown on international nongovernmental organization workers in China.
"This case‎ has been concerning to Canadians for many months. We are also deeply concerned for Mr. Garratt's wife, Julia, who remains under a form of house arrest in China," the statement said. "We are urging the government of Canada to use every diplomatic avenue available to advocate on behalf of the Garratts."
As reported by CNN