The law, which led to the convictions of multiple public figures, has been criticized for years, with complaints accusing it of being too vague.
After eight years, and following pressure by Justice Minister Ayelet Shaked, the Ministry of Justice has recently finished drafting the Knesset's new Fraud and Breach of Trust bill. The new bill amends the old one, clarifying which acts and actions by ministers and other government officials constitute crimes.
The current law has been used to convict, as well as acquit, many public officials throughout the years. It is considered one of the more common tools used to combat government corruption, but has also been criticized for being too vague, leaving public officials with the option of claiming the criminality of their actions was not clear to them.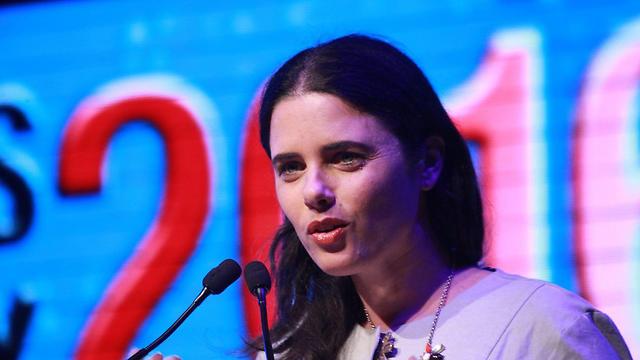 About ten years ago, then-Attorney General Menachem Mazuz completed the new bill's first draft, which was delayed for six years under the custody of current AG Yehuda Weinstein. The reason for the delay was a clause in the bill that clarifies the violations that are not otherwise specified. When Minister Shaked came into office, she requested that the clause be "tightened" so that it would be clearer.
Minister Shaked said of the new bill: "The point of the legislation is to lay down a clearer and better-defined line between an act that is considered a felony and actions that can constitute only severe violations.
"The law, which had been vague up to today, will give more clarity so that on the one hand public officials who are abusing their position will be prosecuted, and on the other hand public officials will stop worrying about being prosecuted for offenses they do not know they committed. This amendment will assist in preserving integrity and the public trust."
As reported by Ynetnews