Photographer and visual artist Leila Alaoui had traveled to Burkina Faso to work on the kind of project she loved.
Alaoui and her driver, Mahamadi Ouedraogo, were there to cover women's rights for Amnesty International.
They were sitting in a car parked outside the Cappuccino Cafe in Ouagadougou on Friday evening when terrorists struck.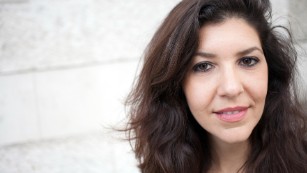 Al Qaeda-linked militants stormed the cafe, firing on patrons before moving across the street to the Splendid Hotel, where they shot some and took others hostage in an overnight siege that left dozens dead. Security forces stormed in to the luxury hotel hours later.
At least some attackers hid among tourists and businesspeople during the day. In the attack, they let off several explosions and then began shooting.
Alaoui was shot twice, in the leg and thorax, and was rushed to the hospital for surgery, according to Amnesty.But she suffered a fatal heart attack Monday before she could be evacuated by air from Burkina Faso.
"Leila was an extraordinary young woman. We wanted to work with her because of her talent, and her passion for helping women, girls and (marginalized) people tell their own stories and claim their rights," Amnesty said. "As a strong woman herself, she wanted to show women as authors of their own destiny, not as victims. We are all devastated by her loss."
Ouedraogo died instantly in the car. Amnesty International called the father of four who was Burkinabe "a great friend."
"Mahamadi was a dedicated, helpful and caring colleague. His warm smile and discretion were a feature of the many Amnesty missions that he accompanied us on over the past seven years," the human rights group said. "He did more than drive us safely everywhere; he also joined in to help out during mission activities. His death is a huge loss to us all."
Alaoui was one of four French nationals who died in the attacks. On Tuesday, French President Francois Hollande paid tribute to the artist as well as Arnaud Cazier, Eddie Touati and Antonio De Oliveira Basto, expressing solidarity with their families.
A provocative talent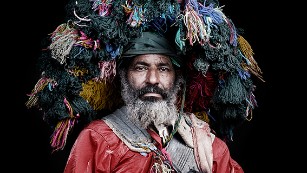 Leila Aloui was born in Paris in 1982 and studied at the City University in New York before living in Morocco and Lebanon.
She used her international experience as a starting point in her art and photography. Her striking and often provocative work was exhibited globally.
In July, Alaoui spoke to CNN about the challenges of photographing in Morocco at a screening of her "Crossings" video installation, a searing and beautiful portrayal of the migrant experience of Moroccans making the perilous journey to Europe.
Burkinabe suffer greatest loss of life
Aloui's passing raised the death toll in Friday's Burkina Faso attack to 30, according to a Burkinabe prosecutor speaking to state media. Canadians, Swiss, Ukranians, Dutch, Libyans and an American missionary all lost their lives.
Seven Burkinabe were killed, more than any other country. The attack came as a shock to its capital unaccustomed to the ravages of terror.
"This is a very hard time for us," said Yalda Alaoui, a cousin of Leila's based in London.
The cousin said she hopes the attack will prompt social media and content companies to fight against jihadi propaganda on the Web.
"When will governments and companies declare an Internet war on them?" she asked angrily.
As reported by CNN