Nine officials at tourism companies are arrested on suspicion of fixing prices for Israeli high school students' trips to Poland to learn about the Holocaust.
Nine people were arrested on Monday on suspicion of being involved in a plan of six leading tourism companies to fix prices on Israeli high school students' trips to Poland, in order to prevent competition in their market.
The investigation, a joint effort between the Israel Police and the Israel Antitrust Authority, revealed that the companies were working in the style of a cartel in order to push out the competition.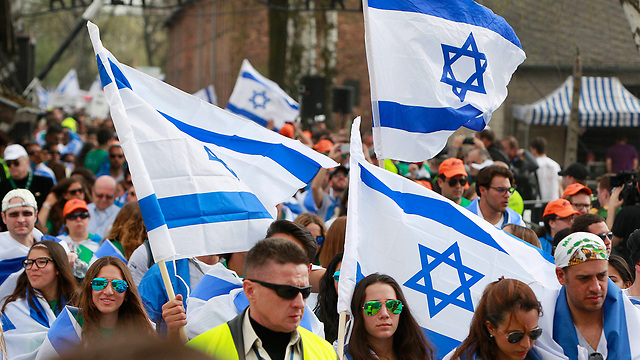 The suspects, who had won tenders from the Ministry of Education to send groups of teenage students to Poland, also divvied up areas of the country between themselves so as not to create competition for schools.
On Monday morning, detectives from the Lahav 433 crime unit and members of the IAA raided the houses of the nine suspects, who included a senior official at a large agency and two CEOs from smaller companies, arrested them and detained them after their interrogation.
The police forces also searched the suspects' houses and offices, confiscating property, assets and bank statements.
Several of the suspects were due to appear at the Rishon Lezion Magistrates' Court on Monday evening for a hearing to extend their remand. They are suspected of breaking the antitrust law and committing fraud. Additionally, one arrestee is suspected of bribery.
The delegations of teenagers who go to Poland, which is part of the curriculum in Israel, costs parents thousands of shekels and criticism has often been heard regarding the fact that students with financial difficulties cannot participate.
As reported by Ynetnews