Tair Rada was murdered at her school's bathroom in 2006 when she was only 13; he father, who is terminally ill, was overjoyed he lived to attend inauguration of temple named after his daughter.
A synagogue named after an Israeli teen whose brutal murder in 2006 shocked the entire country was inaugurated on Thursday in Katzrin.
Some 1,000 people attended the opening of the synagogue named after Tair Rada who was murdered at her school's bathroom when she was only 13 years old.
Among the attendees was her father Shmuel, who is suffering from a terminal illness and was worried he would not live to see the synagogue open.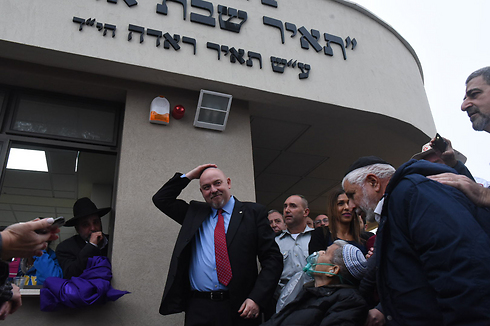 "I'm happy I was able to realize the dream I've had since the murder, to build a temple in Tair's memory," said Shmuel Rada, who was brought to the synagogue in a Magen David Adom ambulance, accompanied by paramedics.
"I've made great efforts to get to this moment. It wasn't easy, and I'm still sick," he said. "This is a Yemenite synagogue but it's for the sake of all of the people of Israel. People can come from all denominations to pray here, it's a synagogue for everyone."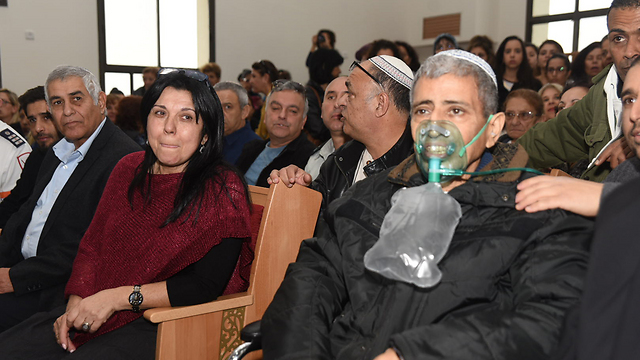 After the unveiling of the synagogue's sign and the installation of a mezuzah, a movie was screened about Tair's life. The synagogue could not hold all of the people who attended the ceremony, and some had to watch it through the window.
"This is a day of happiness. A day of the love of Israel and the unity of Israel, like Tair dreamed and wanted," Tair's mother, Ilana Rada, said.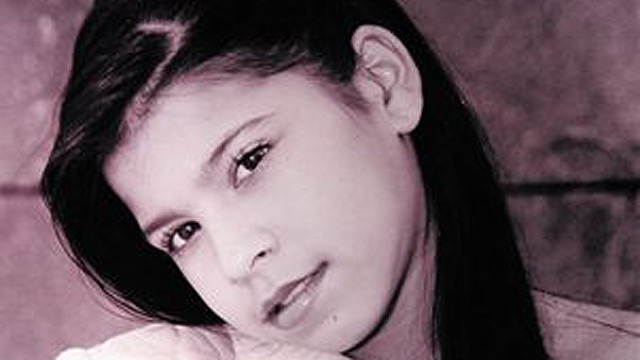 "Yesterday, because of the excitment, Shmuel's condition worsened. But the entire people of Israel prayed for him and he got better and was able to come here. Over the past few days we saw miracles happening," she added.
The family and the Shevet Achim organization, which built the synagogue, had a hard time finishing its interior and have asked the public for help. Israelis responded to the call, and donated close to NIS 140,000.
"When Tair was murdered, we received a warm and loving embrace (from Israelis), but because of the sadness and confusion, I didn't notice. We wanted to forget these hard days," Ilana said during the inauguration ceremony.
"So now we were given the opportunity to make a dream come true and build a home for Tair. I wanted to walk her down the aisle, but I didn't get to do that. I got to build a home for God, May His Name Be Blessed. And then God took me and Shmuel with both hands and showed us all of the love and the embrace of the people of Israel."
As reported by Ynetnews