The deputy director of the Foreign Ministry's Europe branch rebuked Ambassador Carl Magnus Nesser over recent controversial statements made be the Swedish Foreign Minister.
Sweden's Ambassador to Israel Carl Magnus Nesser was on Wednesday urgently summoned to the offices of the Israeli Ministry of Foreign Affairs, and was rebuked by Deputy Director-General for European affairs Aviv Shir-On. The meeting occurred following controversial statements by Swedish Foreign Minister Margot Wallstrom, according to which Israel should be investigated for executing Palestinians. Shir-On expressed the Israeli government's anger at what he called Wallstrom's twisted presentation of reality, and her biased, even hostile treatment of Israel.
Shir-On told Ambassador Nesser that Wallstrom's words indicate that she does not understand what is happening in the Middle East, and that she is not aware of the difficult situation in which Israeli citizens are exposed to the constant danger of murderous terror attacks. He further told the ambassador that due to these comments by the minister, Sweden should expect to be excluded from any role that pertains to Israeli-Palestinian relations.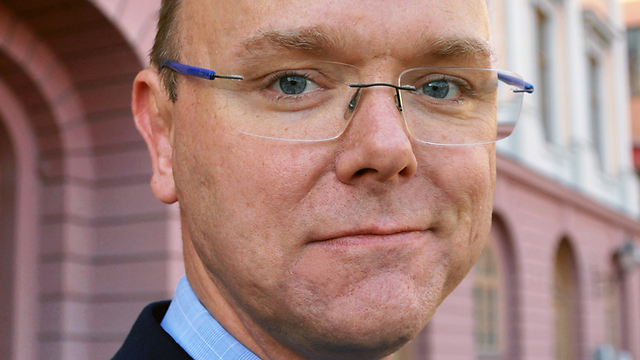 A Foreign Ministry official clarified that the meaning of the exclusion is that Israel will no longer allow Sweden to promote any projects in the Palestinian terrotories.
The Foreign Ministry examined the option of recalling the Israeli ambassador to Sweden for advisement, but it was decided that for now, a rebuke of the Swedish ambassador would be enough.
This is the second time in less than two months that the Swedish ambassador has been summoned to the Foreign Ministry for rebuke. The last time was in mid-Novermber 2015, when Minister Wallstrom made statements that connected the ISIS attack in Paris to the frustration of the Palestinian people.
As reported by Ynetnews