Senior Hezbollah militants tell US news outlet that Russia is providing the terrorist group with weapons including long-range missiles and laser-guided rockets. Furthermore, one adds, Russia has placed no restrictions on their weapons being used against Israel.
Russia is providing Hezbollah with heavy weaponry, according to two of the Lebanese terrorist organization's field commanders.
The militants, who spoke with reporters from US media outlet The Daily Beast, said that they are receiving the arms with "no strings attached" and that as far as the Syrian civil war goes, the Assad regime, Hezbollah, Iran and Russia are operating in complete concert with one another.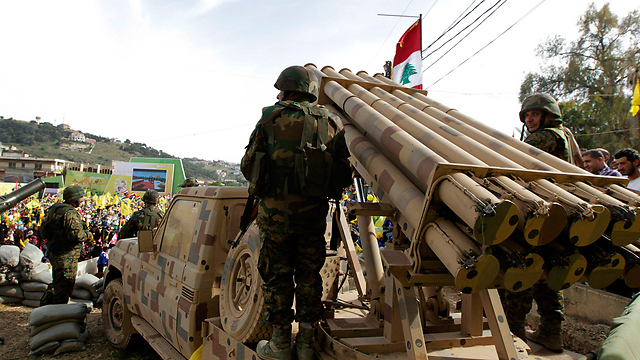 According to The Daily Beast, they met the Hezbollah commanders in Beirut's Dahiya suburb on two separate occasions – once at the end of December and again at the beginning of 2016.
The pair, who were apparently not authorized to speak to the media and therefore did not provide their names, said that Russia is arming Hezbollah with "long-range tactical missiles, laser guided rockets, and anti-tank weapons."
One of the field commanders, who dubbed himself Commander Bakr, told The Daily Beast: "We are strategic allies in the Middle East right now – the Russians are our allies and give us weapons.
"The intervention of the Russians made it much easier (for us)," he continued. "Without their air force we can't advance and they couldn't give us air support without our information from the ground."
Russian officials did not respond to The Daily Beast's request for a comment.
Another commander, who called himself Assir, told the outlet that Russia is relying more and more on Hezbollah – rather than the Syrian army – to guard Russia's arms depots inside Syria, which at the same time gives the Lebanese organization broad access to the depots' contents.
Assir also said that Moscow has given Hezbollah free reign to use its weapons as it sees fit – including against Israel.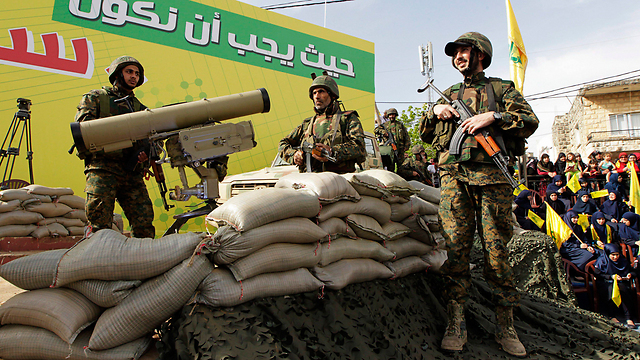 "When it comes to Israel, Hezbollah doesn't take directions from anyone," Assir is quoted as saying in The Daily Beast. Nonetheless, the article notes, "it is not clear that he is in a senior enough position to know what secret agreements have been made.
At the same time, both Bakr and Assir noted that the Iranian arms in Hezbollah's possession would be sufficient in the event of a fresh conflict with Israel.
While the report acknowledges that so far the increased tensions between Hezbollah and Israel have been kept in check, in the event of a new war, "the Russian 'alliance' might well be put to the test."
As reported by Ynetnews