Fire Department says source of fire at the left-wing NGO's offices; one man taken to hospital in very light condition suffering from smoke inhalation.
A fire broke out at the offices of left-wing NGO B'Tselem in Jerusalem on Sunday night, which the Fire Department suspects to be arson. It has since been extinguished.
Jerusalem's Fire Department said the fire started on the first floor, where the B'Tselem offices are located, and made its way up. An investigation into the fire will be officially launched on Monday morning.
Firefighting teams called to the scene rescued one person, a cantor from a syngoague in the building, who was trapped on the fourth floor because of the heavy smoke. He was taken to the Hadassah Medical Center in Jerusalem's Ein Karem in very light condition, suffering from smoke inhalation.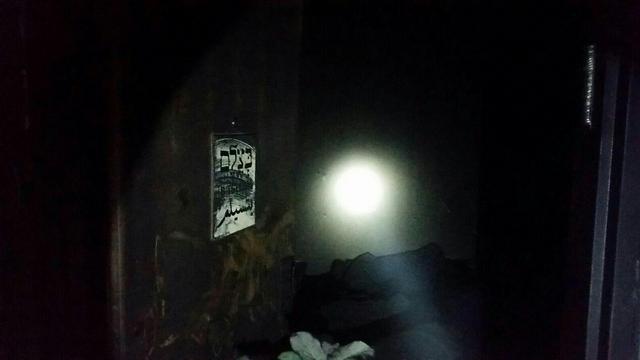 The building at the Makor Chaim neighborhood also houses offices of the Israel Antiquities Authority, the State Archives and the Israel Center for the Treatment of Psychotrauma.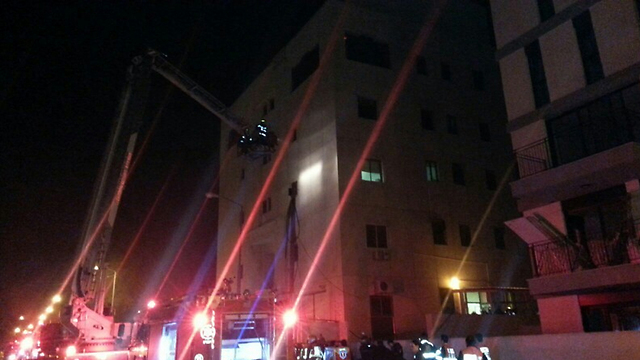 "We are still waiting for the findings of the fire investigator," a B'Tslemen spokesperson said. "However, if it is discovered that this was an arson attack, it must be seen in the context of the wave of government incitement and smear campaigns against Israel's human rights groups, and B'Tselem in particular."
The organization further said that, "None of our staff were in the building (when the fire broke out), but people working on other floors had to be evacuated by the fire brigade. We do not know of any injuries.
"The building has been sealed by police but the fire brigade reported the damage to our office is extensive.
"Naturally, the damage to our offices will not stop our work of documenting and exposing the harm to human rights under the occupation."
As reported by Ynetnews