Iris Ruimi, mother of Shimon, who was murdered at the Simta Bar in Tel Aviv last week, implores President Reuven Rivlin to recognize her son as a terror victim.
The family of Shimon Ruimi, who was murdered at the Simta Bar in Tel Aviv last Friday, asked President Reuven Rivlin on Thursday, to recognize the shooting as a terror attack.
Shimon's mother Iris told Rivlin, who was paying a condolence call at their home in Ofakim, to "take action so that the attack in which Shimon was murdered be called a terrorist attack. I'm not even supposed to make such a request, it should be obvious."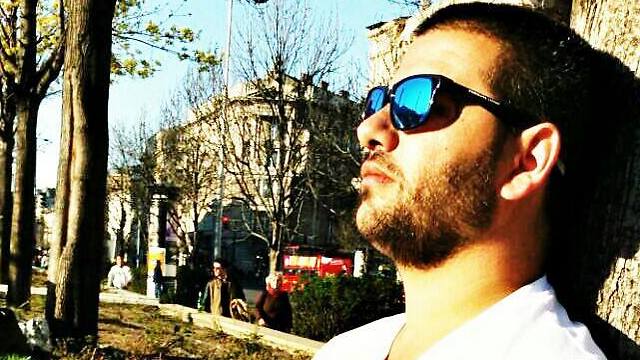 Rivlin said to the family: "You are in mourning, and all of Israel mourns with you. What is more 'alive' than the desire to go and celebrate a birthday with a friend? What friendship, what brotherhood. There is no consolation. All of Israel is shocked by the price it is paying, but no one will terrify us. "
The bereaved mother said that people from all over the country are coming to offer their condolences, including those who did not know her son. She said that it hurts her that it still hasn't been declared a terrorist attack. "I am at a loss for words. The condolences strengthen us," she said. "My son was murdered simply because he was a Jew; he came to celebrate with friends. I thought it would automatically be called a terrorist attack. There are facts here – an Arab killed a Jew."
Members of her family added that "he was murdered for the sanctity of the country. He wanted to have a cup of coffee in his country. This is a kind of war, a war of survival."
Iris added: "I do not see why I should be in this position. I have to put words in their mouths? I lost the most precious thing in the world, I did not think this would be my fight now. If only we were the last ones the President has to comfort." ."
Simon's aunt, Mor Peretz, told Ynet that Shimon being declared a terror victim is very important to the family in order for them to come to terms with what happened. "I don't have the slightest doubt that the killer was not trying to settle a score with the pub owner or acted in retaliation for poor service. If he was crazy, he would have done it in his own town. He planned it calmly, in fact they are still looking for him, so he is apparently sane and more calculating than we are, " she said.
Rivlin responded to the family: "We all mourn the victims of the nation in this very difficult struggle we are undergoing. They are certainly dead of the nation. These guys were the our protective wall – they were in Givati Brigade for three years. I know what that is. In Hebron, Lebanon, the Gaza Strip."
As reported by Ynetnews