White House says initial analysis 'is not consistent with the claim Pyongyang has made of a successful hydrogen bomb test,' but it would take days to determine more precisely what kind of nuclear device Kim Jong Un's regime set off.
SEOUL/WASHINGTON – North Korea said it successfully tested a powerful nuclear bomb on Wednesday, drawing criticism from world powers even though experts and the US government doubt that the isolated nation's atomic weapons capability is as advanced as Pyongyang claims.
It was the fourth time that North Korea has exploded a nuclear device. It unnerved neighbors South Korea and Japan and prompted an emergency meeting on Wednesday of the UN Security Council in New York.
While a nuclear test had long been expected, North Korea's assertion that it exploded a hydrogen device, much more powerful than an atomic bomb, came as a surprise. The White House said North Korea might not in fact have tested a hydrogen bomb.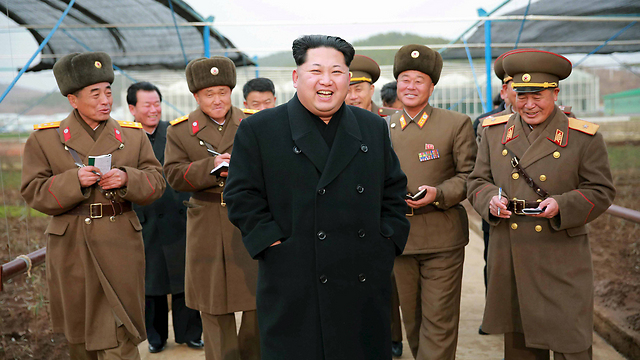 The explosion caused an earthquake that was measured by the United States Geological Survey.
Pyongyang also said it was capable of miniaturizing, allowing a nuclear device to be adapted as a weapon and placed on a missile, potentially posing a new threat to the United States and its allies in Asia.
"Let the world look up to the strong, self-reliant nuclear-armed state," leader Kim Jong Un wrote in what North Korean state TV displayed as a handwritten note.
While the Kim government boasts of its military might to project strength globally, it also plays up the need to defend itself from external threats as a way to maintain control domestically.
The test drew world criticism, including from China and Russia. China, the major trade partner of North Korea, said it will lodge a protest with Pyongyang.
White House spokesman Josh Earnest said any nuclear test would be a "flagrant violation" of UN Security Council resolutions. "The initial analysis is not consistent with the claim the regime has made of a successful hydrogen bomb test," he told reporters.
Conventional atomic bombs split atoms from heavier elements such as uranium or plutonium. They occur in one stage. The process is called fission. Hydrogen bombs have a second stage after fission. This fusion stage releases much more energy.
North Korea has been under UN Security Council sanctions since it first tested an atomic device in 2006 and could face additional measures.
The Security Council said it would begin working immediately on significant new measures in response to North Korea, a threat diplomats said could mean an expansion of UN sanctions against Pyongyang.
It likely will take several days to determine more precisely what kind of nuclear device Pyongyang set off as a variety of sensors, including "sniffer planes," collect evidence.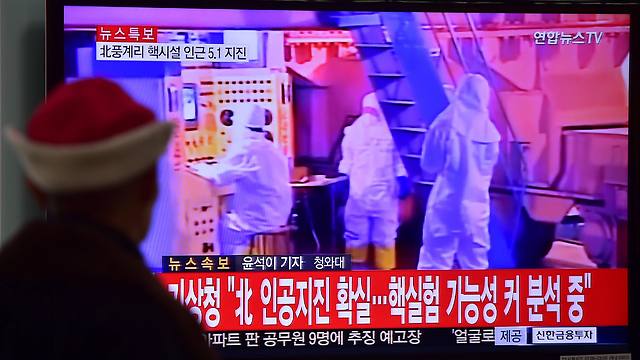 South Korean intelligence officials and several analysts also questioned whether Wednesday's explosion was a test of a full-fledged hydrogen device, pointing to its having been roughly as powerful as North Korea's last atomic test in 2013.
Stocks across the world fell for a fifth consecutive day as the North Korea tension added to a growing list of geopolitical worries and China fuelled fears about its economy by allowing the yuan to weaken further.
No countries were given advance warning of a nuclear test, South Korea's intelligence service said, according to lawmakers briefed by intelligence officials.
In previous such tests, Pyongyang had notified China, Russia and the United States beforehand, they said.
US presidential candidates respond
North Korea became a topic on the US presidential campaign with the first state nominating contests weeks away and the election in November.
Democratic front-runner Hillary Clinton condemned the test as a "provocative and dangerous act" that the United States should meet with sanctions and strengthened missile defenses.
"North Korea must have no doubt that we will take whatever steps are necessary to defend ourselves and our treaty allies, South Korea and Japan," she said in a statement.
Republican candidate Donald Trump said the onus was on China to solve what he called the North Korean "problem", and if it did not, the United States "should make trade very difficult for China."
North Korea has long coveted diplomatic recognition from Washington, but sees its nuclear deterrent as crucial to ensuring the survival of its third-generation dictatorship.
The North's state news agency said Pyongyang would act as a responsible nuclear state and vowed not to use its nuclear weapons unless its sovereignty was infringed.
Michael Madden, an expert on North Korea's secretive leadership, said, "With Iran being off the table, the North Koreans have placed themselves at the top of the foreign policy agenda as far as nation-states who present a threat to the US."
Doubts raised
The device had a yield of about 6 kilotons, according to the office of a South Korean lawmaker on the parliamentary intelligence committee – roughly the same size as the North's last test, which was equivalent to 6-7 kilotons of TNT.
"Given the scale, it is hard to believe this is a real hydrogen bomb," said Yang Uk, a senior research fellow at the Korea Defense and Security Forum.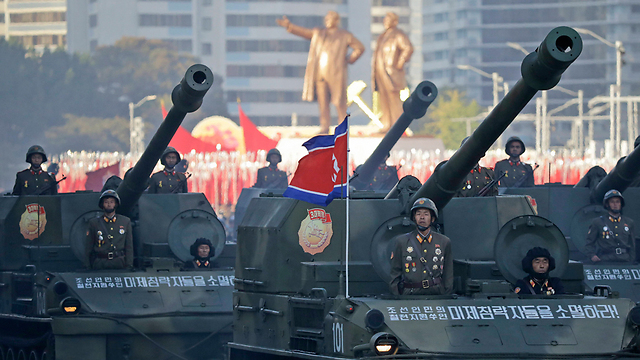 Joe Cirincione, a nuclear expert who is president of Ploughshares Fund, a global security organization, said North Korea may have mixed a hydrogen isotope in a normal atomic fission bomb.
"Because it is, in fact, hydrogen, they could claim it is a hydrogen bomb," he said. "But it is not a true fusion bomb capable of the massive multi-megaton yields these bombs produce".
The USGS reported a 5.1 magnitude quake that South Korea said was 49 km (30 miles) from the Punggye-ri site where the North has conducted nuclear tests in the past.
The North's previous claims of miniaturization have not been independently verified. Many experts also doubt whether the North possesses missile technology capable of reliably delivering a warhead to the continental United States.
As reported by Ynetnews