The manhunt for Nashat Melhem, the suspect in the Tel Aviv shooting, continues at full stretch and his brother's arrest has been extended by five days. Pupils will return to their studies in Tel Aviv on Sunday under heavy security and parents have been told not to send their children to school if they feel it isn't safe.
The Israel Police and the Shin Bet continued their unprecedented search for Nashat Melhem, 29, the suspect in Friday's shooting in Tel Aviv that killed two Israelis.
Tel Aviv's schools will open under heavy security on Sunday, with Mayor Ron Huldai saying in a Channel 10 interview: "I have something very simple to say to the citizens of Tel Aviv: If a parent feels it isn't safe, don't send your child (to school). We will not come to you with complaints."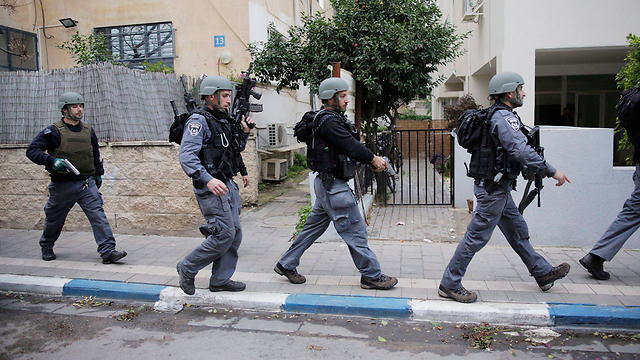 Huldai clarified that "schools, kindergartens and all of Tel Aviv's services will be open to the public tomorrow. That's how it must and should be."
Huldai noted that the police and other security services acknowledged parents' fears and would be significantly increasing the number of forces on the ground on Sunday, especially around education institutions.
The Tel Aviv-Jaffa municipality released a statement on Saturday evening saying that because of "the current security situation and the attack that occurred yesterday on Dizengoff Street, the Tel Aviv-Jaffa municipality is making special security arrangements. Special patrols and the security and monitoring department of the municipality are expanding their operations across the city, 24/7, in full cooperation with the police.
"Security patrols will be increased around education institutions and municipal facilities and special emphasis will be placed on patrols around kindergartens and also crowded areas," the statement continued.
"We call on the public to maintain their routine and stay restrained, but to also maintain increased awareness and report any exceptional incidents," the statement added.
All school trips will take place as arranged and there is no guidance regarding their cancelation. Parents of children in Tel Aviv's educational system received a message on Saturday evening regarding increased security, as well informing them that teachers would be at the school entrances.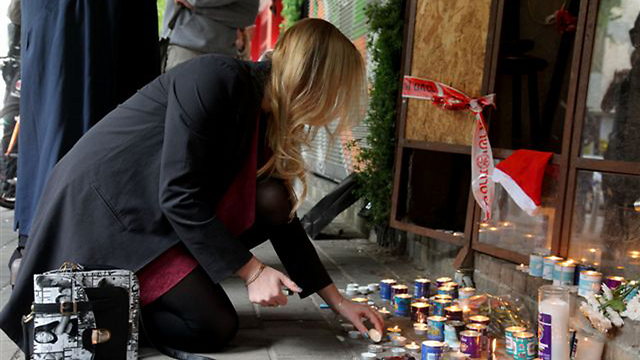 "Staff has been advised on increasing alertness," one kindergarten wrote to parents. "We ask that people not linger at the entrance to the school and to allow children to enter the building. Police patrols and security are being reinforced because of events."
The Ramat Gan Municipality, along with city police and the national police, instructed an increase in security in a number of areas.The city plans to send police cars to patrol near schools. City police will also increase patrols at construction sites. Typically crowded spots are also to receive additional security. Security companies and guards at schools have been trained accordingly and are even supposed to be checked themselves. The municipality emphasized that the security boost was only a precaution.
One parent, Achaz Agam, said he would send his children to school on Sunday. "I know the situation is problematic, but we can't let other people control our lives," he said. "If we live in fear we'll never send our children to school. Today it's Tel Aviv, and tomorrow it'll be any other place. We have to show some kind of ability to return to routine."
Meital, the mother of a four-year-old, was not comfortable sending her child to school. "The terrorist has still not been caught," she said, "it really scares me, we don't have guards right now and there are only police patrols. I will go to work but he will stay with his grandmother. The feelings are horrible to tell you the truth, the 'Tel Aviv bubble' has burst. There have been helicopters here and security forces have been patrolling since the morning, right here next to the house, it's just terrifying. I prefer to be cautious for the moment and not send the child because it scares me. The gate may be closed, but what problem is there to climb? I didn't go out of the house with three small children today."
Thousands of police officers, Shin Bet operatives, and Border Guards continued searching for the terrorist throughout Saturday. "We are continuing our search just like yesterday," said a police source. Israel Police has asked the public to remain alert and immediately report any suspicious people or incidents.
As reported by Ynetnews