Prime minister speaks at site of deadly Tel Aviv terror attack, saying officials have formulated a new plan to dramatically increase law enforcement among Arab population.
Prime Minister Benjamin Netanyahu on Saturday visited the site in Tel Aviv where a terrorist shot two people dead and wounded several others, vowing that the government would enforce the rule of law and defend Israel's sovereignty.
"We will dramatically increase law enforcement in the Arab sector," added the prime minister. "We will open new police stations, recruit more policemen, go into all the towns and demand loyalty to the state's laws from everyone."
"Those who wish to be Israeli should be Israeli all the way, in both rights and duties, and the first and supreme duty is to abide by the country's laws."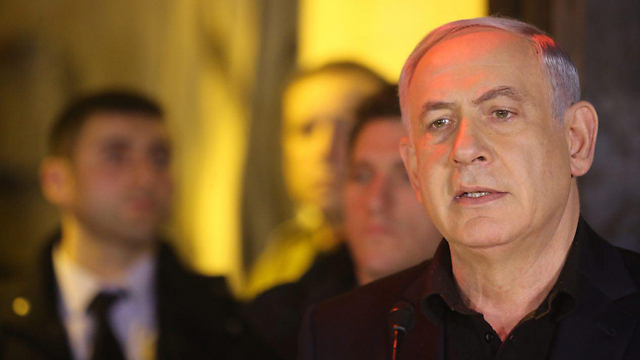 Netanyahu said he appreciated condemnations of the violence by many in the Arab population. "I must say that I expect all the Arab members of Knesset, all of them, without exception, to condemn the murder, without hesitation and without obfuscation," the prime minister stated. "Murder is murder."
He continued: "Among the Arab citizens of Israel there are many who are coming out against the violence and calling for there to be full enforcement of the law in their towns, and yet we know there is wild incitement by radical Islamists against Israel in the Arab sector –incitement in mosques, in the education system, and on social media networks.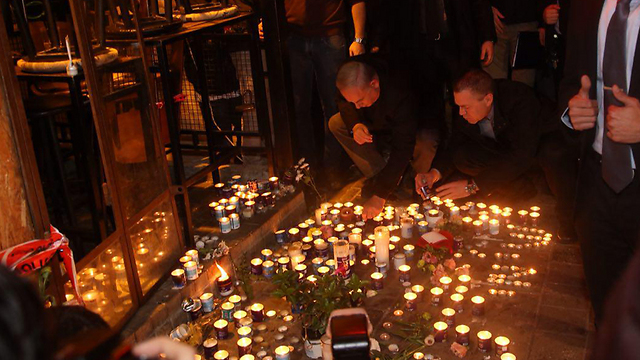 "We are aggressively working against this incitement, as we did when we outlawed the Islamic Movement's northern branch and the Mourabitoun (a branch of Hamas)," said Netanyahu. I am unwilling to accept two states inside Israel: a state ruled by law for most citizens and a state within a state for some citizens in enclaves that have no law enforcement, where there are Islamist incitement and many weapons
"That era is over," the prime minister declared. "I have formulated a plan with Public Security Minister Gilad Erdan and the police commissioner with lots of money and lots of resources. We will dramatically increase law enforcement services in the Arab sector. Israel will enforce the law and its sovereignty in all parts of the country. We will build new police stations, recruit more officers, go into all the towns and demand of everyone loyalty to the country's laws."
Tel Aviv Mayor Ron Huldai gave  his own public address in the evening to update the city on the security situation. He said the security presence around educational institutions in Tel Aviv was being significantly increased and that schools and kindergartens would remain open. But, he said, "if a parent doesn't feel safe – don't send your kid (to school) tomorrow. We won't come to you with any complaints."
As reported by Ynetnews