Throughout Israel partygoers celebrat the new year; pictures of celebrations throughout the world; more subdued atmosphere in Europe due to security concerns.
Thousands of partygoers across the country flooded the country's cities Thursday night to celebrate New Year's Eve 2016.
DJ Iko Ben Shushan from Jerusalem celebrates the beginning of each new year at another place: "I am very familiar with the revelers, and in my experience people come especially for the kiss but not only. The audience comes to celebrate a global renewal, from all religions and almost all sectors."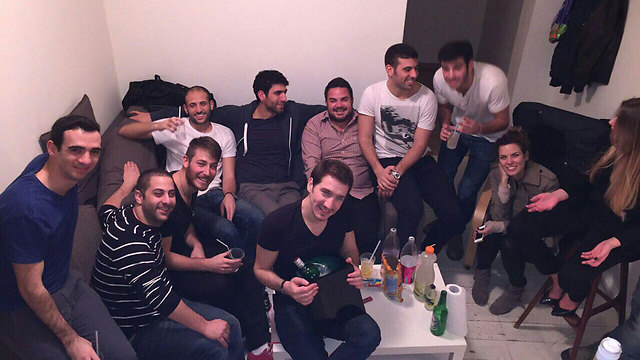 He said, "It's funny. These are the only parties in which the audience is constantly looking at the clock and there is no doubt that it is one of nightlife's happiest nights. The atmosphere is amazing, the audience consists of people who don't usually go to many parties and the integration of new people, happy couples and veteran partygoers make the evening what it is."
Matan Levi, one of the owners of the Monaco bar in Jerusalem, said that the timing was perfect as "Thursday is a big party night anyways. When New Year's Eve falls on Thursday the event gets stronger without effort. ..for many party-goers tonight is kind of an excuse to get away from routine, not necessarily because of the security situation. It's just that Israelis love to party, and for them it's just another reason to celebrate."
Omri from Tel Aviv is partying with friends at a small bar on Dizengoff Street: "New Year's is like every event in the calendar, and it requires a celebration," he said. "In the past I was into big parties but in recent years I prefer smaller celebrations with those who I am close to. And what does he wish for himself? "I'll be satisfied if 2016 is a little better than 2015."
Here are some pictures of celebrations in other parts of the world: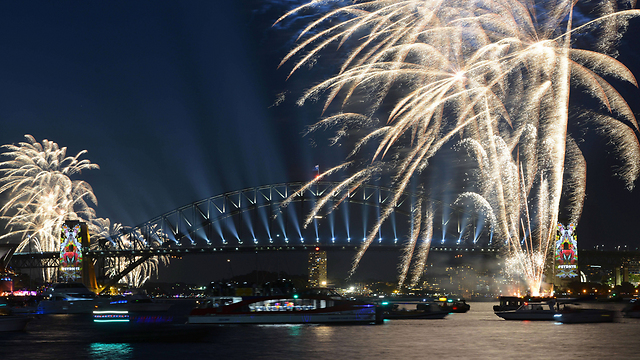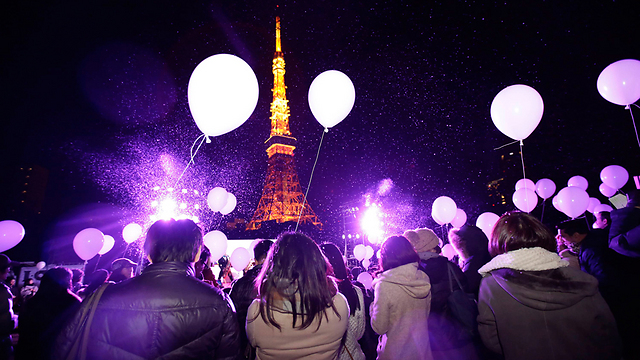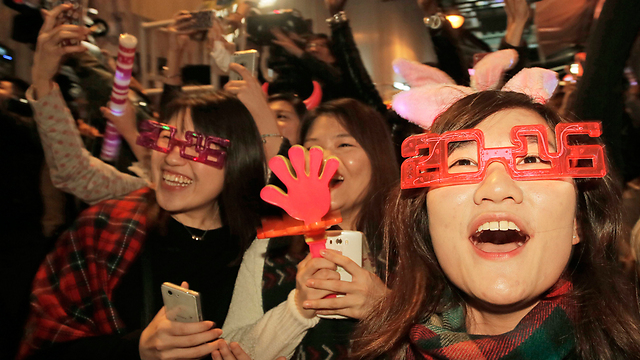 In Europe the mood was more subdued due to security concerns. Six were detained during house searches in Brussels in an investigation into a plot to carry out an attack in the city on New Year's Eve. Two others were arrested earlier this week, prompting authorities to call off the city's traditional Dec. 31 fireworks display, which last year drew a crowd of around 100,000.
"We couldn't guarantee keeping control of everyone," Mayor Yvan Mayeur said. "Operations are under way… it was felt best not to take any risk."
In Russia, officials said the closure of Red Square, usually the focal point of celebrations, was to allow the filming of a New Year concert.
But that was denied by the television company concerned, prompting speculation that the real reason is fear of an attack. Russia began bombing Syrian rebel targets on Sept. 30 in support of its ally President Bashar al-Assad; a month later, a Russian plane was downed over Egypt, with the loss of 224 lives, in an attack claimed by Islamic State.
Seven weeks after the latest attacks and a week before the first anniversary of the gunning-down of cartoonists and staff at satirical paper Charlie Hebdo, Paris is greated the New Year in what Mayor Anne Hidalgo called "an atmosphere of sobriety and togetherness".
The city shortened a New Year video light show at the Arc de Triomphe at midnight, and cancelled a firework display to keep down crowds. Soldiers are deployed at all key tourist sites.
As reported by Ynetnews