Melba Landa made aliyah from Moscow after devoting her life to fighting for Soviet Jewry and for human rights in the USSR and modern Russia.
Melba Landa, 97, the oldest woman to make aliyah in 2015, was born in Odessa, now in Ukraine, and currently lives with her son and daughter-in-law in Haifa.
Figures published Tuesday by the Ministry of Immigrant Absorption and the Jewish Agency showed that over 30,000 people made aliyah to Israel in 2015, the highest number in over a decade. The youngest to make aliyah was Tamar Belmaker, a five-month-old baby who arrived with her family from the United States in September.
Landa came to Israel from Moscow, Russia. By profession she is a geologist but she dedicated the bulk of her time to fighting for human rights and for Soviet Jewry. She was tried and punished for this activity and was sent away for long periods of exile.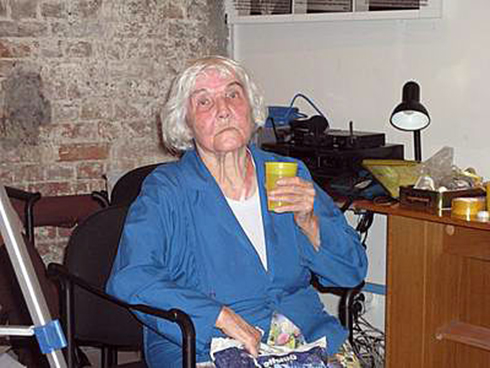 In 1975, at the beginning of the struggle for the right of Soviet Jews to make aliyah, Landa began working towards the implementation of the Helsinki Accords, signed by the West and the Communist bloc for the purpose of protecting human rights.
Alexei Garmanov, Landa's only son, said that his mother acted knowing that the Soviet communist regime was unable to protect human rights, and therefore considered it her role to not only check compliance with the provisions of the Helsinki Accords, but also to expose the Soviet regime's abominable human rights record.
For her actions against the authorities and the KGB Landa was put on two political show trials and sent into exile in the remote regions of the Soviet Union for several years. After her return she continued her activities in support of human rights and minority rights. Her son said that before her aliyah, his mother continued to express her opposition to the violation of human rights in today's Russia.
Alexai noted that over the years his mother preferred to stay in Russia despite being approved to make aliyah in order to be able to continue her struggle. Landa had a heart attack a few years ago, has difficulty talking and rarely leaves her home.
As reported by Ynetnews