Deri was forced to resign from the ministry in 1993 due to an indictment for corruption, of which he was eventually convicted. He is now expected to take over the Ministerial duties from Silvan Shalom, who recently retired from politics after being accused of sexual harassment.
Minister of the Development of the Negev and Galilee Aryeh Deri is expected to be appointed Minister of the Interior next week, replacing Minister Silvan Shalom. Shalom is retiring from political life following accusations of sexual harassment by several women.
This will be a return to the position Deri held more than 22 years ago, when he had to resign due to an indictment filed against him for corruption charges. Deri was eventually convicted of taking bribe money and spent 22 months in prison, later returning to politics.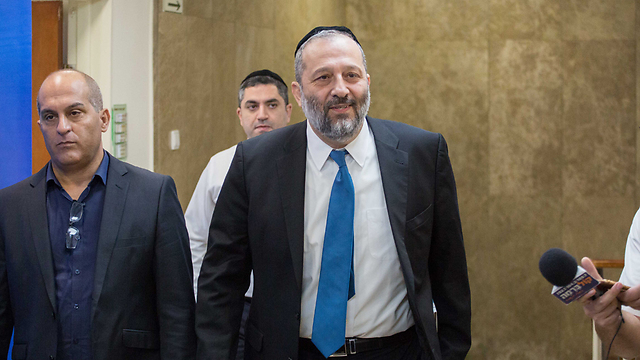 Earlier this week Prime Minister Benjamin Netanyahu told party leaders that if Deri were interested in the Interior Minister position, it would go to him. Minister Deri has not spoken about the position publically since Shalom announced his intention to retire, but his associates have stated that he has signaled his interest to them.
Barring unforeseen circumstances, the government is expected to approve the appointment next week. Some in the Likud party had hoped that Deri would refuse to take the job he was once forced to give up.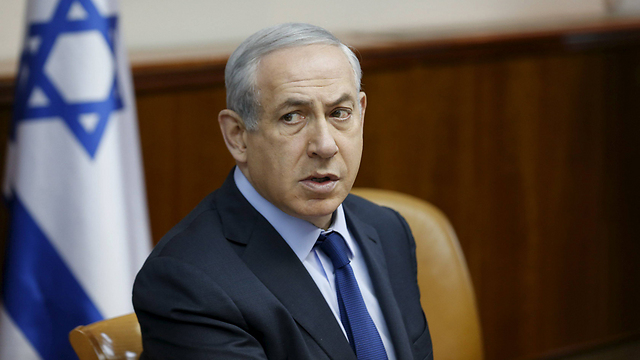 Minister Deri recently resigned from the position of Minister of the Economy in order to enable the government to pass its natural gas plan. Since then Deri's party, Shas, has remained a part of the coalition government – but without party leader Deri holding a senior ministerial position. Political decorum made it clear that Netanyahu would have to find Deri a position soon.
Senior Likud members estimated that Netanyahu would distribute other ministerial positions, such as the economy and communications, in February, under the assumption that the prime minister would only want to make such appointments after being re-elected as chair of the Likud party. Elections are expected to take place within the next two to three months.
Netanyahu temporarily stepped in as Interior Minister following Shalom's resignation. The prime minister also holds the foreign affairs, economy, communications and regional cooperation portfolios.
As reported by Ynetnews