The Hezbollah Secretary General gave a speech during a ceremony marking a week after the assassination of organization operative Samir Kuntar, threatening to attack Israel in response.
"The response for the assassination of al-Kuntar is coming, there's no doubt. The Israelis have a reason to be worried, in the border area and outside it (abroad). The scary statements we've heard in the past few days won't help." That's what Hezbollah Secretay General Hassan Nasrallah said Sunday, during a speech marking one week after the assassination of leading member Samir Kuntar in Syria. Ynet correspondent Ron Ben-Yishai revealed statements by IDF officials saying that Hezbollah would be making a "big mistake" if it sought to retaliate.
Kuntar, who murdered several members of the Israeli Haran family in a 1979 terror attack, was an Israeli prisoner until he was freed in the 2008 Hezbollah-Israel prisoner exchange, in return for the bodies of Israeli soldiers Eldad Regev and Ehud Goldwasser. The Arab world in general, and Hezbollah in particular, have attributed his assassination via air strike to Israel, even though the country has not admitted any responsibility – unlike in prior cases such as the assassination of Hezbollah member Jihad Mughniyeh in early 2015.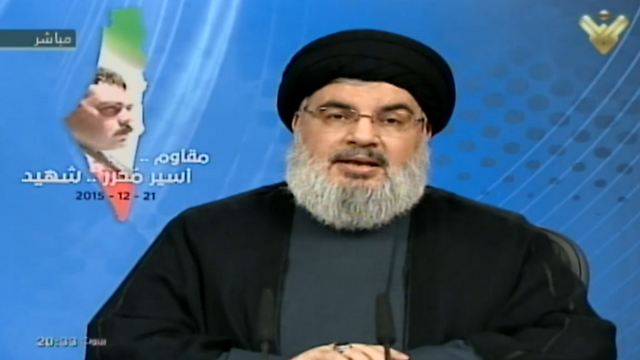 Nasrallah expressed curiosity for why Israel is on such high alert, while it speaks lowly of Kuntar's importance, saying, "Look at the border from Rosh HaNikra, to the Israeli position in the occupied Golan. Where are the enemy soldiers? Are they not like rats, hiding in their lairs?"
He claimed that "The Israelis are the ones who misestimated. The Israelis need to worry inside Israel and outside it. The scary statements (by Israel -ed) will do no good."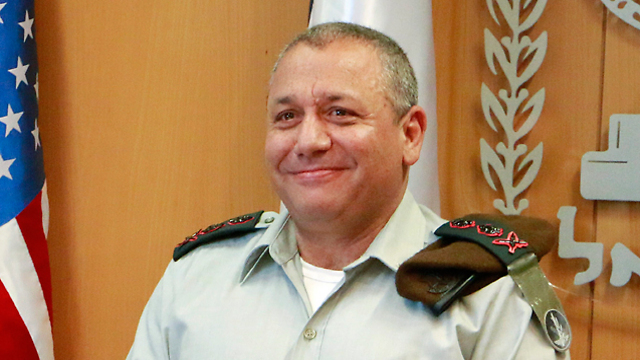 IDF Chief of General Staff Lieutenant-General Gadi Eizenkot stated during a speech establishing the IDF's new Commando Brigade, "You don't need a wide understanding of intelligence or strategy to understand the sensitivity of this period. You look to the north and see the boastful statements (of Nasrallah) and the wind blowing in from Lebanon. You see the threats last night by ISIS, and the wave of security escalations we've been contending with in the past few months in the West Bank and the threats from the south – these make the capabilities we see here more necessary then ever. The IDF Commando Brigade will be a frontline protector and a marker of the IDF's abilities and spirit."
As reported by Ynetnews