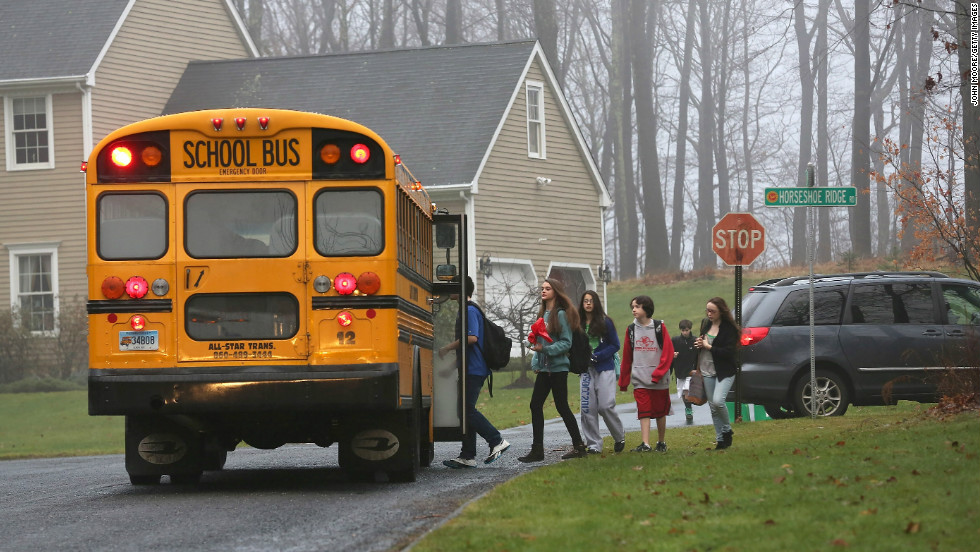 Families of those killed during the 2012 massacre at Sandy Hook Elementary School in Connecticut have finalized a $1.5 million settlement, a source with direct knowledge of the agreement said Wednesday.
The settlement involves eight separate lawsuits filed against the estate of Nancy Lanza, who was killed by her son Adam before his December 14, 2012, rampage at the Newtown school left 20 first-grade students and six adults dead.
The 16 plaintiffs will share the $1.5 million, according to the source. Documents finalizing the deal were filed on December 17.
The lawsuits were filed earlier this year, alleging that Nancy Lanza was careless and negligent in leaving a Bushmaster AR-15 rifle unsecured in her home.
The younger Lanza used his mother's rifle to kill her before he went on the rampage at the school, and then killed himself.
At least eight lawsuits were filed in Connecticut courts since January on behalf of relatives of 16 people killed in the massacre — four adults and 12 children.
The lawsuits claim that Nancy Lanza kept the rapid-fire Bushmaster in her home "unsecured" and that her "carelessness and negligence" contributed to the pain and suffering of the victims.
One lawsuit accused Lanza of allowing her son access to weapons "despite the fact that she knew, or should have known, that his mental and emotional condition made him a danger to others."
The administrator of the estate, Samuel Starks, could not be reached for comment.
A separate wrongful death lawsuit filed in December 2014 against the businesses behind the rifle, including Bushmaster's parent company Freedom Group, is pending, according to the source.
As reported by CNN