Around 300 stops are receiving steel pillars to prevent cars from ramming into waiting crowds, following vehicular attack last week that wounded 11.
The Jerusalem Municipality on Sunday night began installing additional shielding at about 300 bus stops around the capital. The city has begun erecting steel columns surrounding the stops in order to prevent terrorist from committing vehicular attacks on waiting passengers.
The municipality said the efficacy of the pillars is similar to the concrete barriers placed on Jerusalem's light rail route last year following vehicular attacks.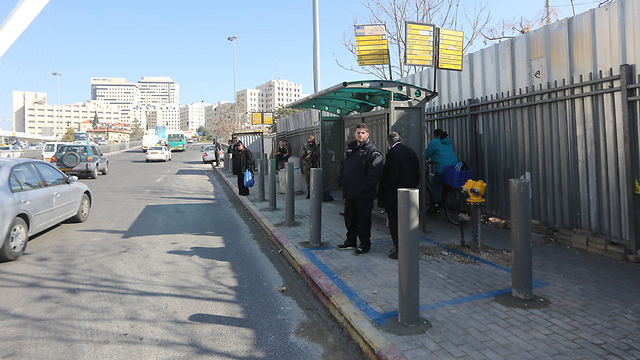 The city has been coordinating with police to place the additional protection at high-risk locations. The initiative is to continue for a month and cost about NIS 2 million. The funding will be provided by the Transportation Ministry.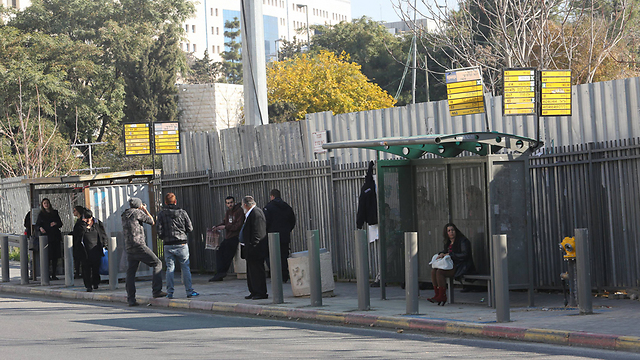 The plan was presented by Jerusalem Mayor Nir Barkat to Transportation Minister Yishrael Katz (Likud) following a vehicular attack last week that wounded 11 people, including a baby wounded moderately. It was carried out on the orders of Prime Minister Benjamin Netanyhau.
The prime minister held a consultation with Transportation Minister Yisrael Katz, Public Security Minister Gilad Erdan, and Jerusalem Mayor Nir Barkat in the wake of last week's attack, in which he instructed them to place barriers in front of hundreds of Jerusalem bus stations.
As reported by Ynetnews