At least 91 people are missing after a landslide damaged 33 buildings in an industrial park in south China on Sunday, according to Chinese state media.
The Chinese government has ordered immediate rescue efforts following the landslide in the city of Shenzhen, in Guangdong province.
At least 13 people were hospitalized, three of them in serious condition, according to Shenzhen's emergency response office. Of the missing, 59 are male and 32 female, state-run CCTV said Monday, citing rescue officials.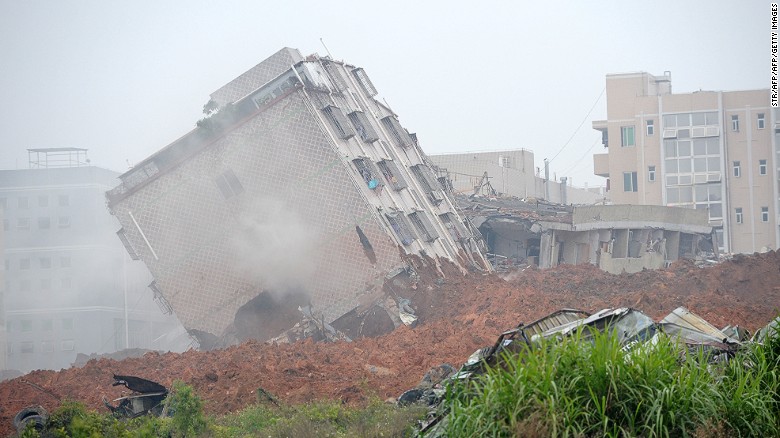 Police received a report of the landslide at around 11:40 a.m. local time, said authorities, and more than 700 people are searching the debris for signs of life.
Eleven firefighting teams along with four drones and 30 search dogs are involved in the effort, said the Guangdong Public Security Bureau. Officials have set up a rescue command center and three treatment shelters on site.
Fourteen people have been rescued, said officials.
The source of the landslide is a man-made pile of earth rather than a natural mountain or formation, according to China's Ministry of Land and Resources, whose team of experts is investigating the site.
As reported by CNN