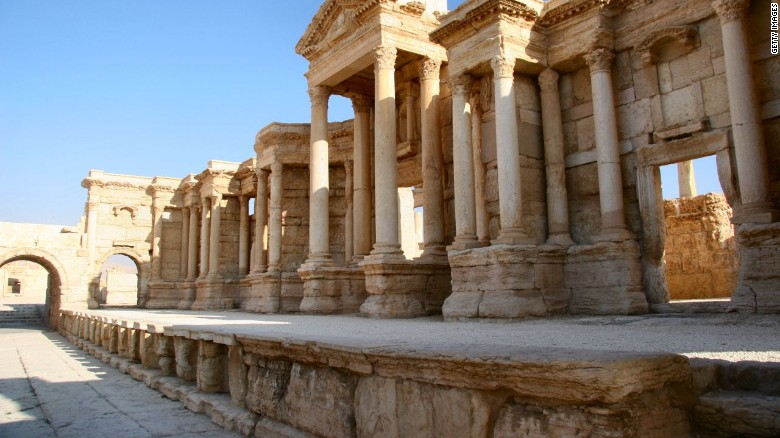 A deadly conflict zone that has seen more than four million of its own citizens flee the country seems unlikely to make anyone's travel wish list for 2016, but Russian travel agency Megapolis thinks otherwise.
Starting next year, it's reportedly hoping to sell what it has dubbed Assad Tours: four- to five-day trips to the Syrian front line.
Named for Syrian President Bashar al-Assad, a longtime Russian ally, the expeditions would cost $1,500. That covers flights, accommodation, food and the guide's services — but not insurance.
'Niche' appeal
Anatoly Aronov, president of the First Patent Company, reportedly helped to file Megapolis's licensing application with Moscow.
"People are curious to see the history made in front of them," he told the Daily Mail. "We will be one kilometer away from the front at the very closest. But not any closer. It's safe. On no occasion will we be giving weapons to tourists."
While he admits the appeal is "niche," Aronov told Russian newspaper Novaya Gazeta of the various perks he sees for Russians traveling to Syria right now.
He said there are a large number of Syrians who have studied at Russian universities and therefore speak the language, meaning tourists don't need to worry about interpreters.
Aranov claims that Syrians are also used to Russians due to his country's apparent deployment of troops to the civil war-ravaged country.
He said many Syrians will be so hard up for cash they might happily offer cheap accommodation to visitors.
Against Russian law
Megapolis is reported to already be in talks with hotels and transportation services in Syria.
However, the Russian Federal Tourism Agency (Rosturizm), told Russian news agency Interfax on Tuesday that it had not yet received the company's application.
Izo Arakhamiya, head of its legal department, said: "There is no Assad Tour in the register and they haven't filed an application. Therefore they are not authorized to sell these trips."
Interfax also spoke to Irina Tyrurina, spokesperson for the Russian Travel Industry Union, who pointed out that sending tourists to conflict zones actually runs counter to Russian law, because the company is unable to guarantee the travelers' safety.
'All tourists are crazy'
Last year, Russian newspaper Izvestia reported on a company called Megapolis Kurort's plans to run similar trips to eastern Ukraine — although it's not been confirmed if the two companies are related.
According to U.N. estimates, the violence in Syria has so far seen more than 250,000 people killed and 7.6 million internally displaced.
Aronov predicts that the trips will attract men aged 30 to 45 who are "educated, intelligent, perhaps, traders, or commercial directors. They are curious about new impressions, new 'hot spots'."
More candidly, he tells the Daily Mail: "You're asking how many crazies will show up? All tourists are crazy — they are paying money for things they can see free on television."
As reported by CNN