Commercial satellite valued at $158 million declared completely destroyed after four years in service; communication was lost last month.
Israel's Amos-5 commercial satellite has lost power and is a total loss, operator Spacecom announced on Tuesday, a month after all communication was lost.
Spacecom announced that the satellite's manufacturer had formed a committee to investigate the failure that led to the loss of communication. The manufacturer reported that the problem resulted from a total failure of the power supply, according to Spacecom.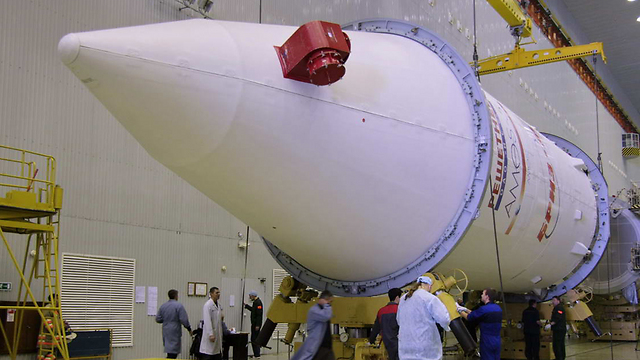 The Israeli company added that "all the commands sent to the satellite from the ground control center before the loss of communication were found to be normal. Furthermore, based on telemetry received on the loss of communication, all satellite systems performed correctly."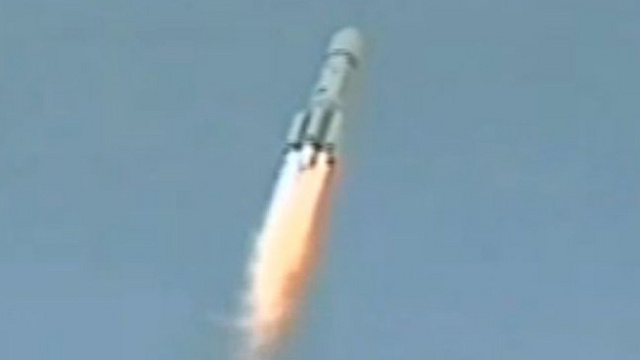 Spacecom emphasized that no further operation of the satellite would be possible. Its statement to the Tel Aviv Stock Exchange added that the satellite was insured for $158 million and that the failure would have minimal effects on the company's value.
The satellite, which provided communications and internet services to commercial clients, was launched from Kazakhstan in 2011. The 1.9-ton object was Spacecom's third space satellite.
It was built by Russian company JSC Information Satellite Systems and was the largest of Spacecom's satellites – as well as the first not built by Israel Aerospace Industries. It linked clients to TV stations, internet providers, telecom companies, and infrastructure providers, mostly in Africa.
As reported by Ynetnews