The proposal by Finance Minister Kahlon, first reported in Yedioth Ahronoth, has been approved by the government, bringing the salaries of enlisted military members up to 1.5 times its current rate.
The government approved a proposal by Finance Minister Moshe Kahlon to give enlisted military members a 50 percent pay raise on Sunday. The vote on the proposal, which was first publicized in Yedioth Ahronoth, was unanimous.
Combatants, who currently receive a salary of NIS 1,077 a month, will be making NIS 1,615. Combat support soldiers, who currently make NIS 784, will make NIS 1,176. And non-combatants, whose salaries are currently NIS 540, will see them increase to NIS 810.
Prime Minister Netanyahu and Minister Kahlon have said that the raise will be given starting December, and that more raises are to come.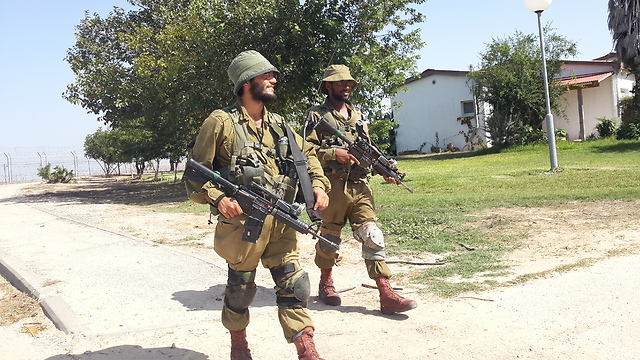 Netanyahu said that, "On the eve of Hanukkah, there is no more proper moment to bring about the initiative to raise enlisted soldiers' pay, It's a sensible, right, and correct thing. There is no better gift to give on the eve of the Hannukah holiday."
Finance Minister Kahlon added, "This is a correction of a many years-long wrong, and I'm glad it happened on out watch and we managed to correct this wrong. It's important to us to give parents a message: Just as the commanders safeguard the soldiers, we as the government take care of their needs. It's still not enough, but we're going in the right direction."
As reported by Ynetnews