Father of Syed Rizwan Farook tells Italian media he tried to convince his son to stay away from terrorism: 'Be patient; Israel won't exist in another two years.'
Syed Rizwan Farook, a 28 year old who participated in a shooting attack in California that killed 14 last week, hated Israel and was active in his opposition to the Jewish state, his father Rahil told Italy's La Stampa on Sunday.
Farook's father added that he had tried to convince his son not to be drawn in by terrorism, telling him that Israel wouldn't exist anyway within two years.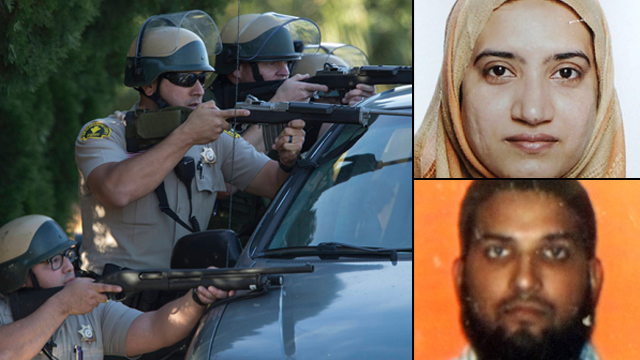 In his interview to La Stampa, Rahil described his son as "polite" and a "good man" but admitted that his political views were very conservative, especially with regards to Israel.
According to the father, Farook expressed sympathy for the ideals of Islamic State leader Abu Bakr al-Baghdadi and the desire to create an Islamic state that would stand in opposition to Israel.
"I always told him, 'remain calm, be patient; Israel won't exist in another two years,'" said the father. "The geopolitical situation is changing; Russia, China, even the US – no one wants the Jews there anymore. They'll send them back to Ukraine."
Farook and his wife, Pakistani national Tashfeen Malik, committed the mass shooting together in the southern California community of San Bernardino, firing some 75 bullets at their victims.
As reported by Ynetnews