A youth from Haifa called the website of shop 'Class Deal' after the shoes he had ordered 4 months ago never arrived; a site representative swore at and insulted him: 'You dog, you terrorist, if I'd known you were a stinking Arab I wouldn't have approved your order.'
Ordering something online and not receiving it after paying for it is annoying and certainly not something you would be prepared to let go, but is a fairly common occurrence.
However for Fadi Geries, a 26-year-old Haifa resident, this situation turned into something much darker. After calling a representative of the website he purchased a pair of shoes from that never arrived, Geries wasn't met with an apology and customer service, but with curses and racial slurs.
Geries, who is a head cashier at a branch of the Mega supermarket chain, ordered the shoes from the Class Deal website back in July. According to Gereis, the website promised to deliver within 15 to 35 business days.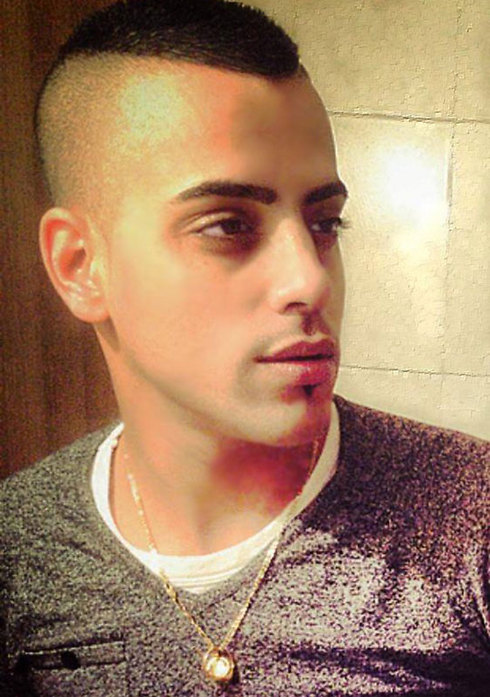 After more than 35 business days had passed with no sign of the order, Gereis called the customer service line for the website. "It's not easy to reach them by phone," he said, "and every time I managed to speak with them I got the same answer: 'We're sorry, it seems there's a backlog of orders or a problem with Israel Post, wait some more.'"
About a week ago, after a wait of four months, Geries again contacted Class Deal's customer service line.
"This time, to my huge surprise, after I explained the problem the representative said to me: "Listen you Arab, we don't sell to Arabs, death to Arabs. You dog, you terrorist,' and he carried on cursing me throughout the conversation.
"Even though I tried to calm him down and asked him if he's not ashamed to be speaking like that with a customer, he continued to lay into me with racist remarks," Geries said.
"When I asked him where they're based, the representative chuckled and said: 'Where will you go to, you Arab? We're in London.'"
Geries said that he tried to stay on track and continued speaking in a calm manner in order to find out what had happened with his purchase. But the representative attacked him again, saying: "Go, you Arab, there is no product, we don't sell to stinking Arabs here. Go f—k yourself," before hanging up on Geries.
Geries called back and spoke with a different representative. But when he explained what had happened, the representative burst out laughing and hung up on him.
Not wanting to give up, Geries called yet again and asked to speak with a manager. "The representative asked me whether I wasn't tired of calling the customer service department. He told me to wait and that my order would eventually arrive. He also tried to convince me to take the racist insults in humor.
"He then started to laugh at me and then suddenly transferred me to the same representative who dealt with me initially, and he said: 'Did you hear? We don't sell to Arabs. If I'd known you were an Arab I wouldn't have approved your order. Because you're a stinking Arab.'"
This time Geries recorded the conversation and passed it to Ynet. In it the representative's harsh words can be heard, including: "You know what they say, a good Arab is a dead Arab."
Geries complained to the police about the Class Deal representatives. Via lawyer Shimon Peretz, he is suing the website for NIS 200,000.
"It is shameful that a company allows its customer service representatives to speak to customers in this way," says Geries. "They took my money but I never received my purchase. It's important that other customers will know what I went through and think twice before buying from this website."
Class Deal is an arm of Dingli Industry Group, whose representative Dani Oren responded: "First of all this is a website based abroad. All packages arrive, this is absolutely guaranteed. The parcels arrive from Holland. It's true that a few packages have been held up in postal systems abroad, and they are on their way to Israel.
"Regarding the complaint, I want to stress that there has never previously been a problem with customers from the Arab sector," Oren continued. "The representative in question had been with us temporarily and did not receive all the instruction necessary, but he used awful words that came into his head without any oversight from the site management.
"On behalf of the company abroad, we strongly condemn the attitude of this junior employee and I will personally make sure that he is fired immediately," Oren added. "We take very seriously the racist behavior of the employee, which disrespected one of our customers, and will take care to ensure that such incidents will not reoccur in the future."
As reported by Ynetnews