A suspect in the November 13 terrorist attacks in Paris, the most-wanted man in Europe, is said to have stopped off in a cafe in Brussels the day after the killings.
The possibility that Salah Abdeslam might have been taking his ease in a public place in the Belgian capital is problematic for authorities who already let him slip through their net when he departed France.
The information comes from a laywer for Ali Oulkadi, the man who picked up Abdeslam and an identified friend at a Brussels subway stop the day after the Paris attacks, which killed 130 people.
'For my c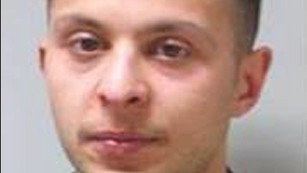 lient, it was a shock'
The lawyer, Olivier Martins, told Belgian news organizations that his client, Oulkadi, got a call November 14 to pick up a friend at the Bockstael subway station in Laeken, a suburb northwest of Brussels. With that friend, it turned out, was Abdeslam, Martins said.
"He did not know it was Salah and did not recognize him immediately when he arrived because he was wearing a cap," Martins said. "In the car, Salah told him that his brother, Brahim, had killed people in Paris and had blown himself up. For my client, a childhood friend of the two brothers, it was a shock, He could not understand it and could not think clearly."
On the way back to the Brussels neighborhood of Schaerbeek, the trio stopped in a cafe, the lawyer said.
Investigators haven't detailed what they believe Abdeslam's role was in the coordinated series of attacks, but Paris prosecutor Francois Molins said he may have dropped off suicide bombers at the Stade de France and then made his way to another Paris neighborhood. His fingerprints, Molins said, were found in a car connected with the attacks.
On the night of the attacks, authorities say, two men from Belgium drove to Paris to pick Abdeslam up and take him back to Brussels. Abdeslam allegedly had called the men — identified as Mohammed Amri, 27, and Hamza Attou, 21 — to say that his car had broken down.
Oulkadi's alleged encounter with Abdeslam, according to Oulkadi's lawyer, happened on the afternoon of November 14 — shortly after Amri and Attou are said to have driven Abdeslam back to Brussels.
Belgium holding six in connection with Paris attacks
Oulkadi, Amri and Attou are among six people that authorities in Belgium — whose capital city is said to be a hotbed of European jihadism — are holding in connection with investigations into the Paris attacks.
Amri and Attou were arrested in Belgium on November 14 and have been charged with terrorism offenses. Lawyers for the two men say they had no idea of Abdeslam's alleged involvement.
A court on Friday ordered Oulkadi, identified by Belgium's federal prosecutor only as Ali O., detained for a further 30 days.
Martins said Oulkadi had done nothing wrong.
"He was in Brussels during the evening of Friday, November 13th, has no criminal record and is absolutely not radicalized," Martins said. "When he learned that Salah was wanted, he should have gone to the police and told his story, but he was scared and didn't get the right advice at the time.
"You're not going to tell me that driving someone from one location to another around Brussels means that you're automatically implicated in the terrorist attacks," Martins said.
The Belgian prosecutor's office hasn't identified the three others held.
One was charged Monday with participating in the activities of a terrorist group. Another, arrested Thursday, was charged Friday with "terrorist murders and participation in the activities of a terrorist organization," the federal prosecutor's office said.
The sixth person was ordered Friday to be detained for 30 days.
As reported by CNN