Paris – French authorities working to dismantle the terrorist network behind the Paris attacks say another attack could have been hours away when police closed in on the suspects' hideaway last week.
Suspected ringleader Abdelhamid Abaaoud and another man were planning a suicide attack on the Paris financial district of La Defense on November 18 or 19, Paris prosecutor Francois Molins said Tuesday. Both men were killed during a raid in Saint-Denis that caused the collapse of a floor of an apartment building.
Two suspects in last week's attack remain on the run, however. They are Salah Abdeslam, whose brother died in the attack, and Mohamed Abrini — whom police named as a suspect Tuesday.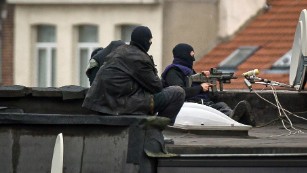 Police say Abrini — now the subject of an international arrest warrant — drove a car that was abandoned in the Paris neighborhood where one of the November 13 shootings occurred, according to police.
Cameras at a gas station in Resson, France — on a highway between Brussels and Paris — captured images of Abrini and Abdeslam two days before the attacks, the Belgian federal prosecutor's office said.
According to a source close to the investigation, Abrini went to Syria in 2014, but it was unclear when he returned to Europe. That would make him the latest of at least six of the alleged Paris attackers believed to have traveled to war-torn Syria.
Here's a look at some other developments:
France steps up ISIS fight
French warplanes struck eight targets Tuesday in the ISIS stronghold of Raqqa and new targets in Mosul, Iraq, Prime Minister Manuel Valls said in an address Wednesday to French lawmakers.
"This brings the number of attacks to more than 300 since the beginning of our involvement in the Levant," Valls said, referring to the region of the Middle East that includes Syria.
He vowed the country will further increase the volume of attacks, relying heavily on the aircraft carrier Charles de Gaulle to strike at targets in Iraq and Syria.
"There is no alternative. We have to destroy Daesh," he said, using another term for ISIS.
Belgium lockdown begins to ease
Brussels, which has been under partial lockdown since Friday night, is to remain at the highest terror alert level until at least the start of next week.
Much of the metro reopened Wednesday, though two lines remained closed.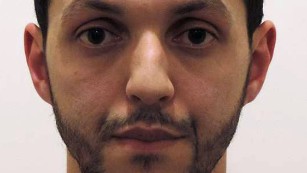 Belgium, and specifically a Brussels suburb with a history of links to terrorism, have been a focus of the investigation.
Sources in France close to the investigation believe Abdeslam could not have survived so long on the run without help, which might involve a support network in Belgium. They say extensive raids in Belgium on Sunday and Monday — in which 21 people were detained — targeted people suspected of helping organize the attacks.
The suicide vest
A suicide vest found in a garbage bin could give investigators new clues about Abdeslam's whereabouts. They are analyzing the vest, which was found in the Paris suburb of Montrouge, near where Abdeslam's cell phone was traced the night of the attacks, prosecutor Molins said.