18-year-old soldier Ziv Mizrahi, killed in stabbing attack, becomes second victim of terror in family after Alon Mizrahi was killed in 2003 suicide bombing.
Private Ziv Mizrahi, an 18-year-old IDF soldier, was murdered by a 16-year-old Palestinian assailant in a stabbing attack on Monday at a gas station on route 443, but it was not the first time his family had experienced firsthand, the devastation of violence.
Mizrahi lived with his family in Givat Ze'ev on Alon Street, named for his uncle who was murdered by a suicide bomber in 2003 while working as a security guard at the entrance to Cafe Hillel in Jerusalem.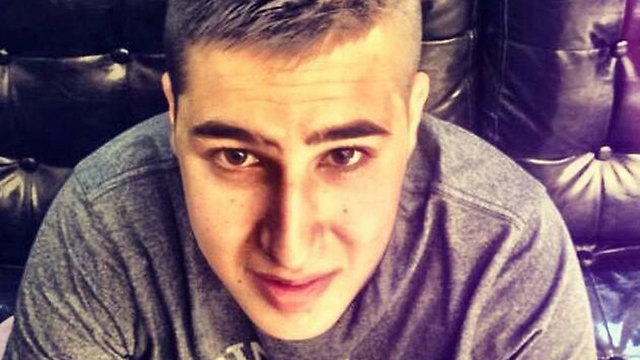 Alon, age 22 at the time, used his body to stop the Hamas operative from entering the cafe.
The 18-year-old Mizrahi however, was not on guard duty when he was attacked without warning.
Investigations revealed that Mizrahi arrived at the gas station alongside a female IDF officer as part of a mission to activate an observatory balloon to cover an area that included Mizrahi's home of Givat Ze'ev.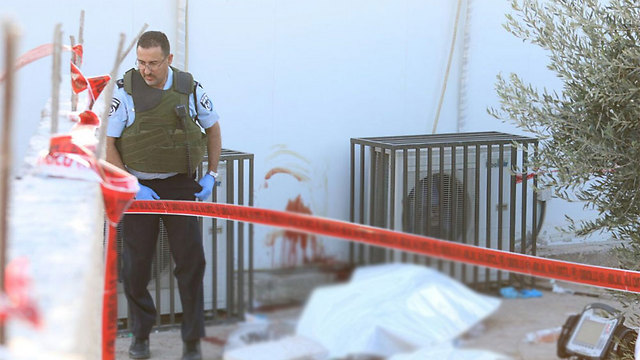 The soldier, who served as a driver, was involved in a light accident near the gas station and pulled over to exchange information with the other driver and call his commander to report the crash.
Mizrahi's attacker, Ahmed Jamal Ahmed Tah, from a small village near Jerusalem, arrived on the scene and stabbed Mizrahi to death and also lightly wounded the female officer.
Mizrahi's mother arrived on the scene shortly after and screamed out in despair "They've taken Ziv from me."
The soldier became the 23rd victim of a wave of attacks that began two months ago.
As reported by Ynetnews