Amid an ongoing maximum threat alert level, reports emerge of an imminent threat in some of Brussels' main streets.
Belgian newspaper Le Soir reported that several central streets in the Belgian capital had been closed off Sunday evening following a police operation in the area of Rue du Midi, a major commercial road.
Local media also reported that the police had told residents to stay indoors and to keep away from the windows.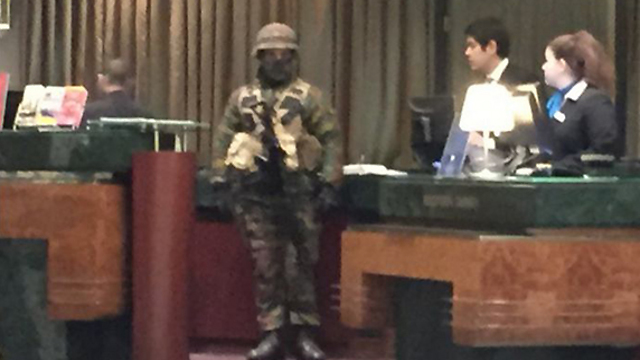 One report said that soldiers had entered the Radisson Blu hotel in the city center and that guests have been instructed to stay inside their rooms.
Meanwhile pictures showed that public transit buses were being used as roadblocks on some streets in the area.
Belgian police asked people via their official Twitter account to maintain "radio silence" regarding the locations of ongoing security operations in Brussels.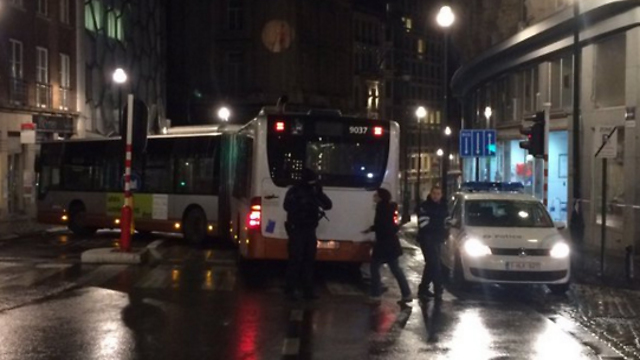 The Guardian newspaper additionally reported that authorities are searching for at least two terrorists, one of whom is thought to have been involved in the terror attacks in Paris the Friday before last.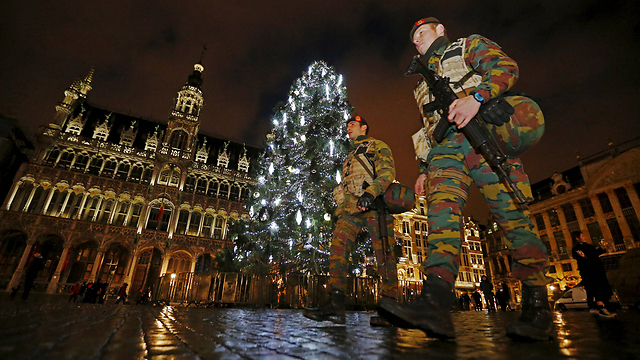 Prime Minister Charles Michel, speaking on Sunday after a meeting of security chiefs called to review the threat status, said the capital's metro, universities and schools would be closed on Monday.
For the rest of the country, a threat level of three on a four-tier scale would remain in place, Michel said. Brussels would remain at level four, meaning an attack was imminent, as it has been since Saturday.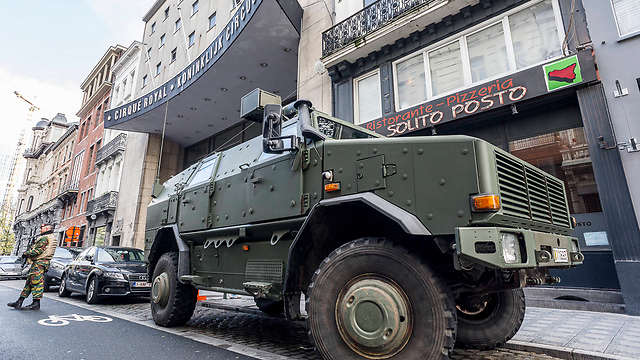 "What we fear is an attack similar to the one in Paris, with several individuals who could possibly launch several attacks at the same time in multiple locations," Michel told a news conference.
Possible targets were malls, shopping streets and public transport, Michel said, adding the government would boost police and army presence in the capital beyond already high levels.
He said a new evaluation of the situation would be made on Monday afternoon and everything was being done to return the city to normal as quickly as possible.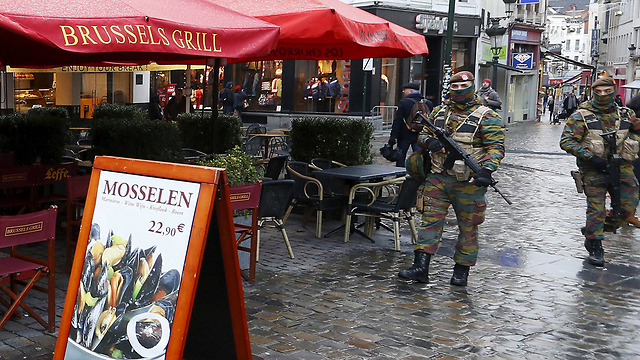 Commuters trying to get to work on Monday are expected to suffer delays as a result of the metro closure, though some companies had already indicated on Sunday they were ready for staff to work from home.
Belgium has been at the heart of investigations into the Paris attacks on November 13 that left 130 people dead after links with Brussels emerged.
As reported by Ynetnews