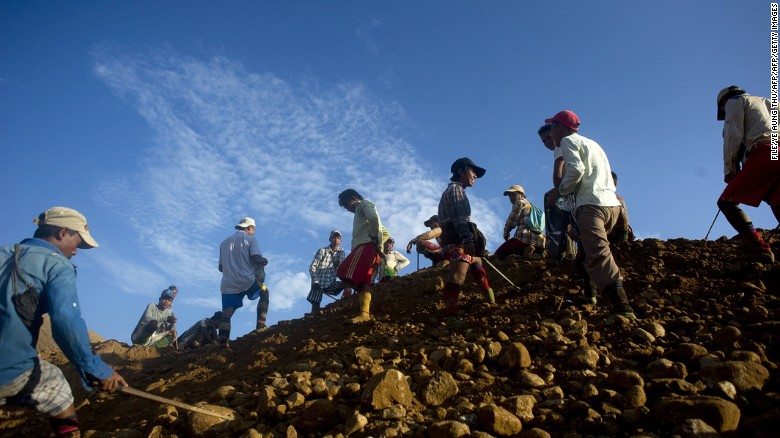 At least 30 people were killed in northernMyanmar when a 60-meter-high (200-foot-high) hill of tailings from a jade mine collapsed onto the huts of sleeping workers Saturday, according to state-run media.
The collapse took place at about 3 a.m. Saturday in Hpakant, in Myanmar's northern state of Kachin, the Global New Light of Myanmar newspaper reported.
Seventy huts containing sleeping workers were buried in the slide, with only five huts spared, according to the newspaper.
The military was working with local residents in rescue and recovery efforts, and the death toll was rising as more bodies were found, it said.
The area produces some of the world's highest quality jade, a nearly translucent green stone that is highly valued in neighboring China.
Many workers, typically migrants from other parts of the country, eke out a livelihood in the shadow of the mines by sifting through their tailings for leftover jade, the newspaper said.
'Slush fund'
A report published last month by environmental advocacy group Global Witness estimated the value of Myanmar's jade industry at as high as $31 billion last year — 48% of the country's GDP.
But it claimed the resource was being treated as a "slush fund" by people connected to the country's former military leaders, and drug lords.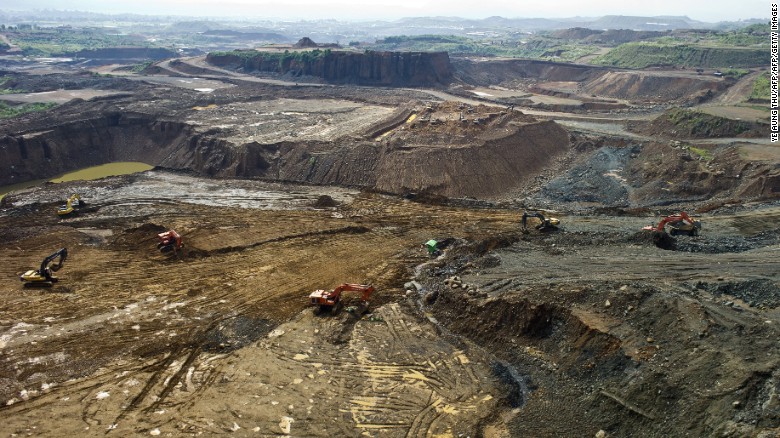 Although the value of the jade was about $21,000 a year for each person in Kachin state, local people saw little of the revenue from this valuable resource, the report said. On the contrary, the practices of mining companies had created environmental hazards for locals, it said.
The report said there had been a series of fatal accidents in recent months arising from the common mining company practices of "dumping huge quantities of waste into lakes and streams or in massive mounds which are prone to collapse."
"Untrammeled jade exploitation has turned Hpakant into a moonscape, with mining bringing down 'jade mountains,' leaving behind water-filled craters and causing widespread flooding and pollution," the report said.
Prostitution and drug use are rife among the mining communities, the report said. Community leaders in Myitkyina, the capital of Kachin state, told CNN in March that the region was battling a major heroin epidemic, with many young people using the drug.
Myanmar's government has been fighting on and off for decades with the Kachin Independence Army, a rebel guerrilla force seeking independence for the predominantly Christian ethnic minority in the remote state.
As reported by CNN