Following the operation in Gaza last summer, NIS 30 million were allocated for compensation to IDF reservists, but only NIS 13 million have been distributed.
IDF reservists who were called up to serve during last summer's Operation Protective Edge are not receiving the compensation promised by the Israeli government, it has been revealed
A special fund of NIS 30 million, established to compensate reservists for financial losses they incurred as a result of being called up, was set up immediately following the end of the operation. However, less than half of this sum has been distributed.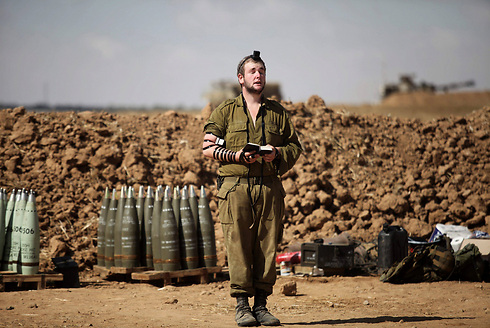 A parliamentary question submitted by MK Eitan Cabel (Zionist Union) to the Ministry of Defense paints a picture of careless management of the fund.
In a response to Cabel's inquiry, the ministry said that at the start of the last parliamentary recess the fund did indeed only distribute a little over NIS 13 million. As such, a year and three months after the operation finished, over NIS 17 million from the fund has still not been utilized.
Moreover, of the 2,200 reserve soldiers who requested compensation from the fund for various damages, 900 were turned down – even though the money cannot be used for anything else.
A special event in recognition of reservists was due to be held in the Knesset on Tuesday, during which MKs Cabel and Yoav Kish were to renew the lobby for reservists.
"Reserve soldiers are the spine of the IDF," Cabel said on Monday. "I call on the Ministry of Defense to relax their conditions and respond positively to the requests of the majority of those who turn to them.
"Alternatively, they should just distribute the NIS 17 million to every reservist who participated in Operation Protective Edge."
As reported by Ynetnews