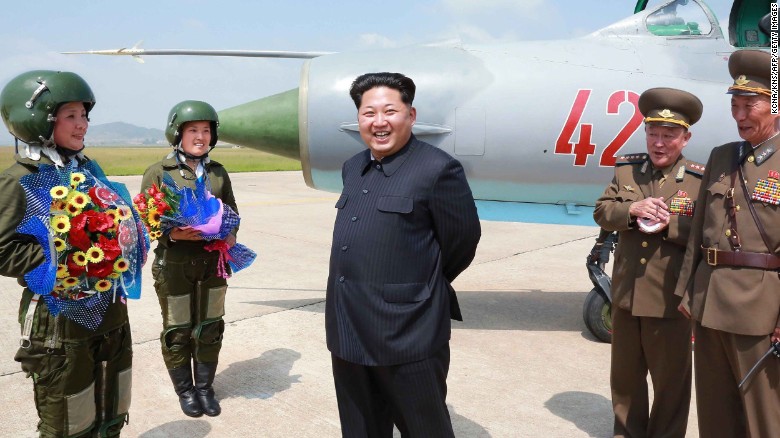 U.N. chief Ban Ki-moon will visit North Korea, the first time the head of the international body will visit the reclusive state in over two decades, South Korea's Yonhap news agency reported.
The Secretary-General plans to travel to Pyongyang later this week and will meet with the country's leader Kim Jong Un, to discuss North Korea's nuclear weapons program and other Korean peninsula matters, Yonhap said on Monday, citing a "high-level U.N. source."
"There can't be such a situation where the U.N. Secretary-General visits North Korea and does not meet with the supreme leader of the U.N. member state," the source said.
Ban's office declined to confirm the trip.
His office added: "The Secretary-General has always said that he is ready to play any role in order to help enhance dialogue, stability and peace on the Korean peninsula."
Meanwhile, South Korea's Unification Ministry told CNN, "We've seen the reports. We're currently looking into the matter."
Previous trip canceled
Only two U.N. Secretaries-General have visited North Korea — Kurt Waldheim in 1979 and Boutros Boutros-Ghali in 1993.
Ban, a South Korean, was due to visit the North Korean border city of Kaesong earlier in May but the trip was called off unexpectedly when Pyongyang suddenly withdrew its invitation.
Prior to his career at the U.N., Ban served in the South Korea's ministry of foreign affairs. He joined the department in 1970, rising to Foreign Minister in 2004.
Last month, the U.N. released a report stating that Kim's regime was amassing a fortune on the back of its citizens who are sent abroad and forced to work with no pay.
North Korean workers are made to work as long as 20 hours a day without proper food and are kept under constant surveillance, it said.
As reported by CNN