Investigations into Paris attacks begin to bear fruit with 'number of arrests' made in Belgium; attackers included Syrian, Egyptian, French citizens.
Intense investigations were underway throughout Saturday in a search for justice after 129 were killed Friday in a series of suicide bombings and shooting attacks in the streets of Paris.
One of the bombers, who detonated his explosives just outside France's national soccer stadium, was found with a Syrian passport and officials in Greece said that he'd passed through the country on October 3 as part of a wave of refugees headed for Europe.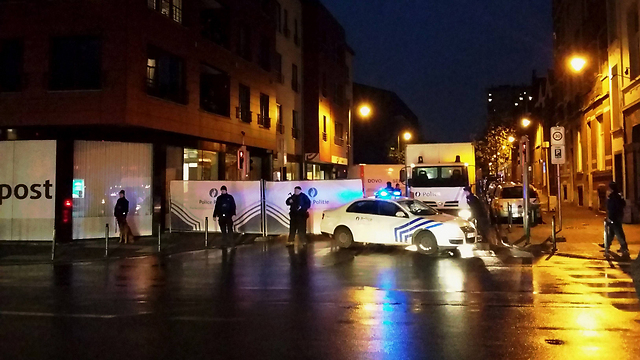 It was unknown however, whether the passport had been checked through other countries as well.
An Egyptian national was also reportedly one of three in total who carried out suicide attacks outside the stadium. Meanwhile a French passport was found on the body of an attacker at the scene of the Bataclan concert hall where at least 118 of the victims were killed.
French media also reported that three of the attackers were from the Molenbeek neighborhood of Brussels, Belgium where police were carrying out raids.
The Belgium justice minister said that a "number of" arrests had been made in relation to the Paris attacks.
A black, rented vehicle was siezed near the attacks and investigators said they had found the DNA of three of the attackers inside.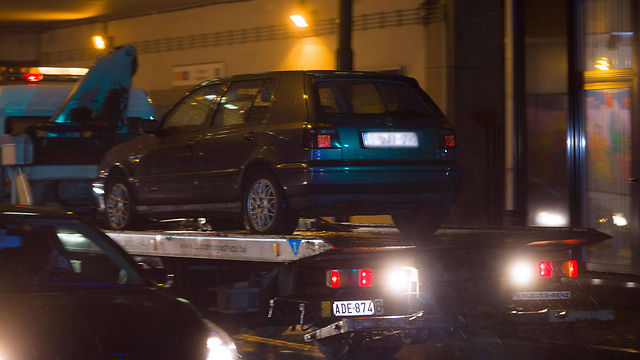 The French citizen who had rented out the car was brought in for questioning.
A Wall Street Journal report cited a security guard at the stadium who said that a suicide bomber had a ticket and tried to enter the structure but was stopped during a routine security check at the entrance where he then detonated his vest.
The French prosecutor said Saturday night that the attackers had used a type of explosives called TATP, a material that was developd by the Palestinians.
As reported by Ynetnews