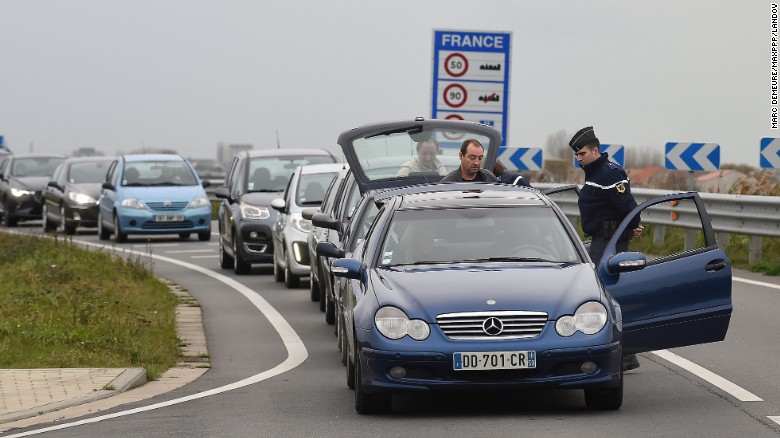 There was a sense of inevitability about the attacks in Paris on Friday.
French Prime Minister Manuel Valls had called the terrorist threat facing France unprecedented. French President Francois Hollande this summer said intelligence services were uncovering evidence of new terrorist plotting every week.
The reason?
ISIS' declaration of an Islamic Caliphate has inspired a generation of French Islamist extremists and they have been enraged by French strikes against the group in Syria and Iraq.
The extent of radicalization has overwhelmed French security services.
Surveillance files have been opened on more than 5,000 suspected Islamic extremists in France, but security services only have the manpower and resources to monitor a small fraction of these numbers 24/7. Around 1,000 have traveled to Syria and Iraq to fight jihad or are in transit there, and those are just the ones French authorities know about.
Homegrown threat
The numbers are staggering.
More than 500 French nationals are fighting with jihadi groups in Syria and Iraq, 137 have been killed, 250 have returned, 300 are in transit and 700 extremists in France are seeking to travel, according to official French figures from last month.
Throughout Europe, more than 6,000 extremists are estimated to have traveled to Syria and Iraq, with 1,500 having returned.
A drumbeat of terror preceded the attacks on Friday, November 13.
n February 2014, police in the Cannes area on the French Riviera broke up an alleged bomb plot by Ibrahim Boudina, a French-Algerian extremist who had allegedly just returned from fighting with ISIS in Syria. Police said they found a handgun, bomb-making instructions and three soda cans filled with the high-explosive compound TATP (the same explosive used in the suicide vests in Friday's attacks in Paris). Screws and nails were attached to one can with sticky tape as shrapnel, according to sources briefed on the investigation.