At least 41 deaths reported with181 wounded as two bombers blow themselves up in Hezbollah-controlled area; ISIS claims responsibility.
At least 41 were killed and 181 wounded Thursday evening when two suicide bombers attacked the Hezbollah-controlled refugee camp of Burj Al-Barajneh just south of Beirut, according to local reports.
A video captured on the scene showed chaos after the first explosion and recorded the boom of the second which sent people running through the street.
The latest figures of casualties were reported by the lebanese Red Cross and made the twin blasts one of the worst, if not the worst such incidents in Lebanon in the past several years.
The attack was initially suspected of being carried out by militants who identify with the Islamic State, an organization that has been fighting Hezbollah in Syria during the country's bloody civil war.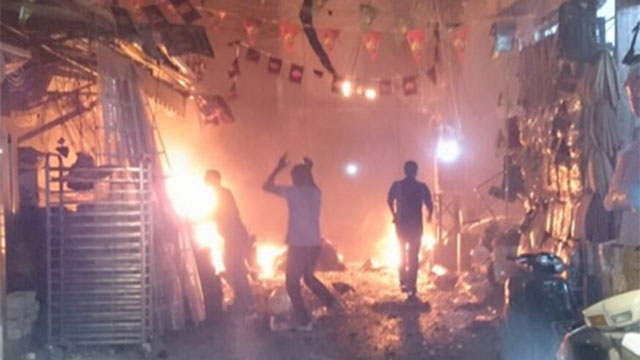 ISIS subsequently claimed responsibility for the attacks.
Hezbollah then vowed to continued their fight against "terrorists," seemingly refering to ongoing battles in Syria.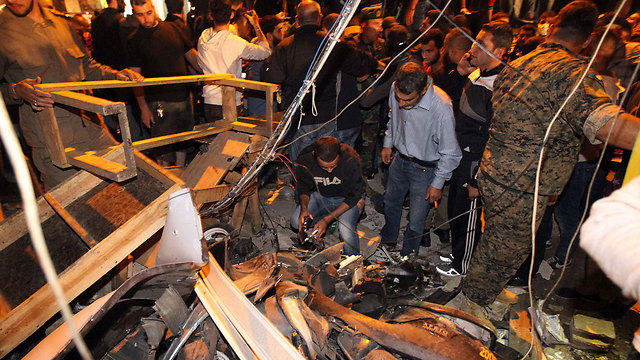 Reports also indicated that a member of Hezbollah's security apparatus had been killed in the attack, but the group has yet to offer confirmation.
The Lebanese Army said there had been a third attacker also wearing a suicide belt, who's explosives failed to ignite. The third individual was killed during the second blast.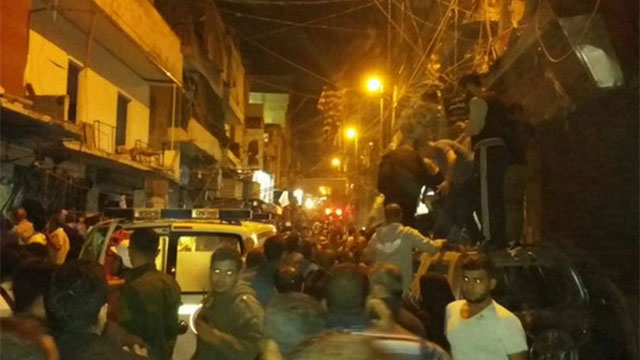 LBC in Lebanon reported that the two attackers struck near a Shia prayer site in the south of Beirut.
Over the past few months, Hezbollah militants and Lebanese security officials have managed to foil an unknown number of planned attacks in the area, which suffered from many similar incidents some two years ago.
As reported by Ynetnews