New York – A federal jury in New York acquitted alleged former mob boss Vincent Asaro, who was accused in the famed 1978 Lufthansa heist at JFK International Airport, of all charges on Thursday.
Jurors had deliberated since late Monday. They found Asaro, 80, not guilty of one count of racketeering conspiracy and two extortion-related counts.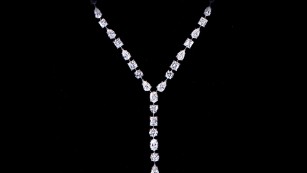 After the verdict was announced in court, he broke out in a big smile, pumped his fists and gave one of his attorneys a huge hug.
Outside, a beaming Asaro told reporters he was dying to go home.
"What am I planning to do? Have a good meal, see my family," he said.
The alleged former Bonanno crime family captain was accused in connection with the Lufthansa heist that helped inspire part of the plot in the 1990 film "Goodfellas."
The prosecution's case relied heavily on recordings provided by Asaro's cousin, Gaspare Valenti.
Valenti testified that Asaro invited him to take part in the heist, and on the night of the robbery, cautioned him to "make sure you do everything you're supposed to do. Don't dog it. If anything happens, stand your ground, do the robbery the best you can."
While Asaro allegedly waited outside the terminal in a decoy "crash car" that would intercept the police in case they responded to the heist, the robbery team, brandishing guns, detained Lufthansa terminal workers and robbed the vault of 50 boxes — each containing $125,000 — a silver box of jewelry and German money, Valenti testified.
According to testimony, the mobsters were themselves surprised by the size of the take: about $5 million in cash and nearly $1 million in jewels from an airline cargo building. It was "the largest bank robbery in New York history," according to a 2014 release from the U.S. Justice Department.
By contrast, the defense sought to discredit cooperating witnesses who struck deals with the government.
Valenti decided to cooperate with the FBI in 2008. "I have remorse in me and need ways to support my family," he said in a call to the agency.
"Every single one of these cooperators has been released from jail," defense attorney Elizabeth Macedonia told the jury during closing arguments this week. "They're all very accomplished liars."
She said that Valenti had tried to "bait" Asaro in the recordings by feeding him lines.
"The government failed to prove Mr. Asaro had any involvement in Lufthansa," said Macedonia. "Sometimes the government gets it wrong."
The trial, which began October 19, has involved more than 70 witnesses, most of them for the prosecution.
As reported by CNN