Syrian opposition media outlets claim Israel bombed targets about two weeks after prior report of Israeli airstrikes; both reports remain unconfirmed.
Israel's air force conducted strikes in the vicinity of the Damascus airport, claimed a number of media outlets linked to Syrian opposition groups on Wednesday.
The source of the reports was unknown and they were not confirmed by any official bodies in Syria or Israel.
The reports described pre-dawn loud explosions at the airport and rising pillars of smoke, while electricity went out completely. It was further reported that flights were temporarily halted for no known reason.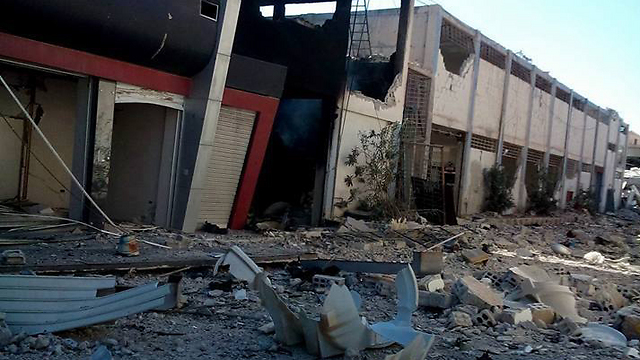 The major Arab-language media outlets had not reported the purported incident as of publication. Neither had any official media outlets belonging to the Assad regime.
But a Facebook page linked to the regime did say that a military post near the airport had been attacked before dawn and that it was believed to be the work of Israel's air force.
Photos were later posted that allegedly depicted damage from this attack, and the account also claimed there had been no loss of life.
About two weeks ago, social media accounts linked with Syrian opposition groups reported that Israeli military aircraft had conducted two airstrikes on Hezbollah and Syrian army positions in the Damascus suburb of al-Qalamoun.
As reported by Ynetnews