19-year-old Benjamin Yaakovovich dies a week after being wounded in vehicular attack near Hebron. He is the 12th Israeli causality during the current wave of violence.
Border Policeman Benjamin Yaakovovich, 19, who was critically wounded in a terror attack north of Hebron, has succumbed to his wounds on Sunday evening. His parents decided to donate his organs to save the lives of others.
The Border Policeman was critically wounded in a vehicular attack on Highway 60 near Halhul on Wednesday afternoon and has been fighting for his life since at Hadassah Medical Center in Jerusalem's Ein Karem.
"Staff Seargent Benjamin Yaakovovich Z"L drafted into the Border Police a year and a half ago, and is survived by his parents, brother, and two sisters," a police statment said.
The family has asked for privacy during these difficult times.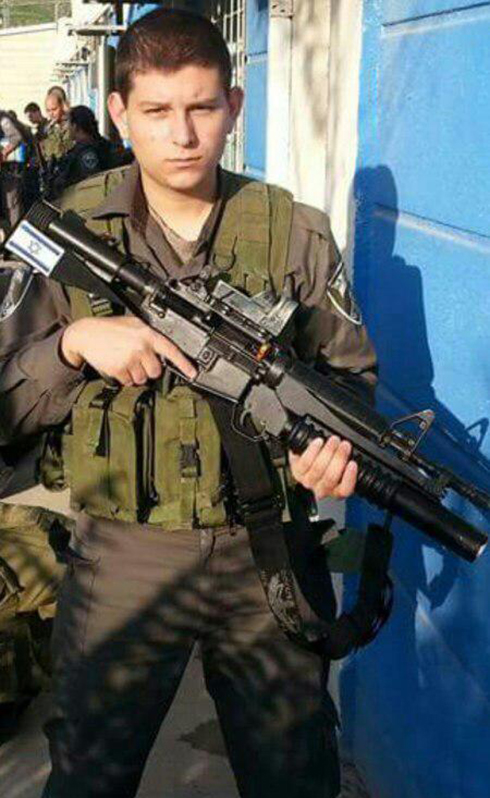 The attack, the first of its kind in days, came after a relatively quiet morning. Security forces shot and neutralized the driver of the vehicle.
The terror continued on Sunday, when six Israelis were wounded in three separate terror attacks in the West Bank within the span of a few hours.
Four pedestrians were wounded in a morning vehicular attack at the Tapuah Junction. Two people in their 20s were wounded moderately and seriously while a pregnant woman was lightly hurt. Another woman suffered light-to-moderate wounds.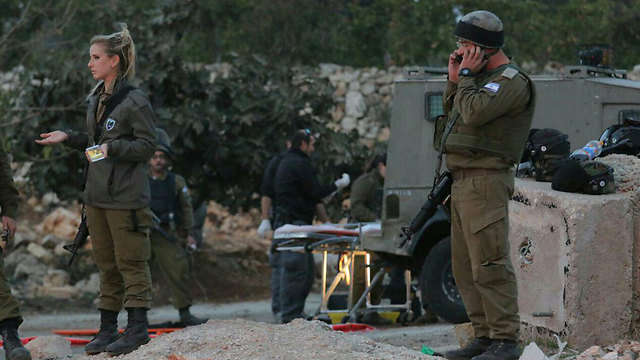 The terrorist drove rapidly towards a group of Israelis standing at a hitchhiking station before running them over. Two Border Police officers permanently stationed at the junction shot at the assailant, who ran into a concrete barrier, and killed him. He was identified at Sulemain Shaheen, 22, of Ramallah.
Less than two hours later, one person was lightly wounded in a stabbing attack at the entrance to the settlement of Beitar Illit in Gush Etzion. The attacker was shot and wounded.
Less than two hours after the Beitar Illit attack, a 48-year-old man was stabbed and severely wounded in the town of Nabi Ilyas, near the settlement Alfei Menashe. The town is located near a busy road, and many Jews shop there. During initial questioning, the victim said he had stopped to shop in the town and was attacked by two terrorists while standing at a stall.
As reported by Ynetnews