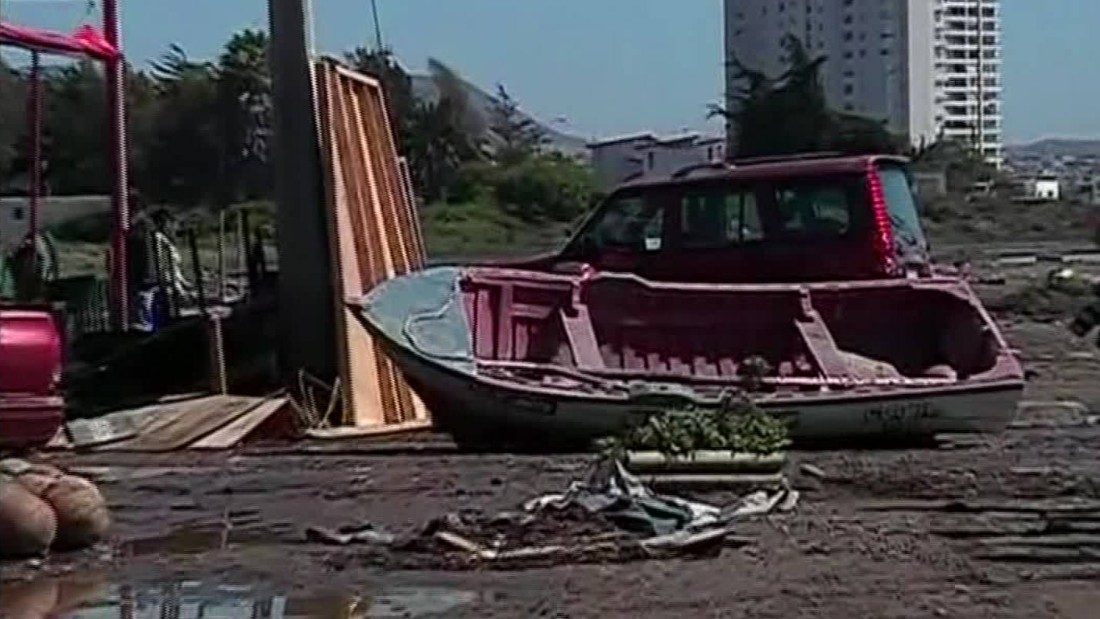 A magnitude-6.8 earthquake rocked the central coast of Chile on Saturday, two months after a temblor struck the same area.
The most recent quake hit 66 miles southwest of Coquimbo, the U.S. Geological Survey reported.
There were no immediate reports of damage or injuries.
In September, a magnitude-8.3 earthquake struck off Chile's coast, killing 11 people and unleashing massive waves on coastal towns. It triggered a 16-foot tsunami wave in one of the hardest-hit regions.
Advance planning and authorities' quick reaction saved lives. About 1 million people were evacuated to higher ground in the September quake.
No tsunami warning has been issued after the most recent quake.
As reported by CNN