Flight crew stops in-flight film after passengers complain because "most of the passengers are ultra-Orthodox.'
A movie recently screened on recent El Al flight 614 from Moscow to Tel Aviv was stopped 20 minutes after it started leading the crew to fold up the entertainment screens. The movie, "Aloha," was being screened as part of the flight's onboard entertainment.
After the movie had stopped Bezalel Avnon, a 43-year-old from Ramat Gan, asked one of the flight attendants why the screens had been folded up. In response, he was told that most of the travelers onboard were ultra-Orthodox and in such cases the company policy is not to upset them.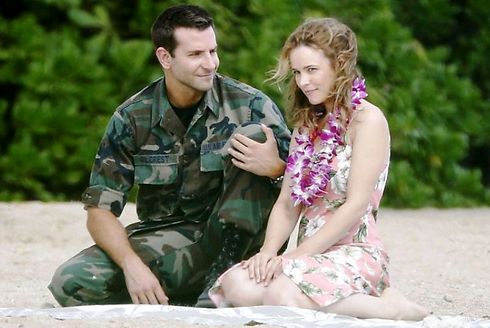 Avnon then asked if a survey had been conducted among the passengers to verify whether most of them really weren't interested in watching the film. The flight attendant replied in the negative, saying that as far as she was aware no one on the flight crew had checked, but that that the cabin manager had taken the decision.
"I asked to speak with the manager," Avnon told Ynet, "and when she didn't come over I found her in discussion with another passenger who was also opposed to the film being stopped.
"The cabin manager repeated what the flight attendant had said – that the majority of the passengers were ultra-Orthodox and therefore they wouldn't be screening films," Avnon continued.
"I told her that there are special flights for ultra-Orthodox travelers and that this is a regular flight, so there is no reason to prevent passengers from enjoying the entertainment service that they paid for and want to use," said Avnon.
Avnon also pointed out to the cabin manager that he himself was wearing a kippah but still wanted the film to continue.
"I said that there are other passengers like me that she may think of as ultra-Orthodox, but who also want the screening to continue – so therefore if she wants to invoke the 'company policy' of not upsetting ultra-Orthodox, she should survey the passengers in order to make sure that most of them are indeed not interested in the film," Avnon added.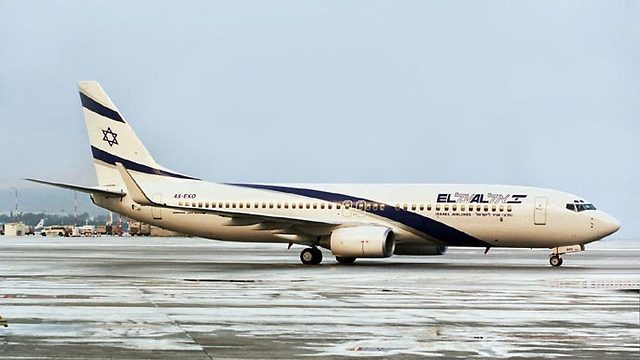 According to Avnon, the manager admitted to him that it was not an ultra-Orthodox flight and had not been organized as such. Furthermore, there were supposed to be movie screenings throughout the flight – but the captain had decided to stop the movie and not restart it.
Apparently, this decision was taken due to several passengers requesting for movies not to be played.
Avnon continued to complain but was told that he was "disrupting the flight attendants' duties."
Mickey Gitzin, the director of religious freedom advocacy NGO Israel Hofshit, told Ynet: "We are talking about individuals trying to force their way of life on others.
"Unfortunately, this is a recurring theme. There is a growing trend of the Israeli public sphere being dominated by a minority that is imposing their life on the majority, whether it's public transport on Shabbat, businesses trying to stop operating on Shabbat, etc," Gitzin continued.
"If we want to live a shared existence we must respect one another and strengthen the rule of 'live and let live.'"
El Al responded to the incident, saying: "The work of a flight crew is complex when it comes to providing a service for all passengers. We regret the incident, which does not reflect the company's policy, and are examining the circumstances to prevent similar incidents from happening."
As reported by Ynetnews