One month into Russian strikes in Syria, American and Russian aircraft conduct drills in the country's skies, exchanging messages in Russian and English; Russia and Israel sharing information regarding Syria's airspace.
American and Russian planes have conducted a joint drill – at a distance of just 5.5 kilometers – exchanging Russian and English-language messages, a Russian military commander said Tuesday evening.
Earlier on Tuesday, Russian planes struck Al-Raqqah, considered the capital city of the Islamic State (ISIS) in Syria, which is also a target for international coalition strikes. An official Russian statement said that the Syrian opposition aided Russian forces in locating its targets.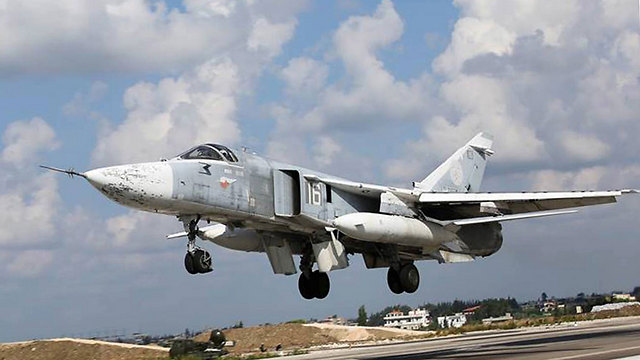 Russian news agency Interfax quoted Colonel-General Andrei Kartapolov, Chief of the Main Operational Directorate of the General Staff of the Russian Armed Forces, who said that Russia and Israel are exchanging messages and intelligence about the Syrian airspace regularly.
Meanwhile, Russia has reported that ever since they began about a month ago, its air force has conducted 1,631 strikes in Syria, hitting 2,084 targets.
Russian Foreign Ministry spokesperson Maria Zakharova said that Moscow's position on the Assad regime, that the Syrian people must set its fate, has not changed.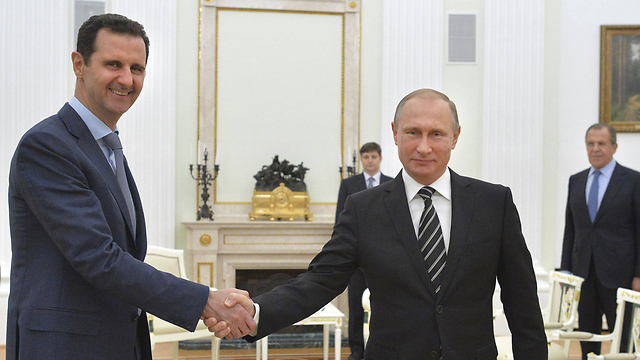 Last week saw the expansion of Russian air operations, which had, to that point, focused mainly on central and northern Syria, as well as the suburbs of Damascus, and some parts of southern Syria, not far from the Israeli border.
Social network sources affiliated with the Syrian opposition reported on the weekend that Israeli Air Force (IAF) planes attacked Hezbollah and Syrian military forces in the Al-Qalamoun area, near Damascus. According to reports by foreign news sources, Israel has struck the area in the past. If the reports are accurate, it would mark Israel's first strike in Syria since Russian military operations began. Israel did not comment on the reports.
As reported by Ynetnews