Ronen Cohen heard the shots in Be'er Sheva's central bus station and ran to the scene. He claims that he saw police officers training their weapons on Habtom Zerhom who had been mistakenly identified as a terrorist and after seeing him move, lunged at him. Even though he regrets what happened, Cohen says: "If a similar situation occurred again I would act in the same way."
Ronen Cohen, an officer in the Israel Prison Service (IPS), was released last week after being arrested on suspicion of participating in the lynching of Eritrean citizen Habtom Zerhom during a terrorist attack in Be'er Sheva's central bus station.
Giving his version of events on Wednesday evening, Cohen claimed: "I wouldn't have touched him if I'd known he wasn't a terrorist."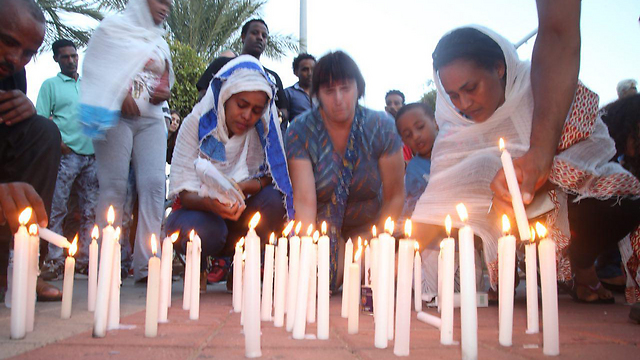 Speaking with Ynet, Cohen recounted the chain of events and said that he saw Zerhom moving his hands after police had trained their weapons on him.
"He hadn't been neutralized," Cohen said. "The first thing that came to my head was that he has a weapon and that he was making a move to take something out. I kicked him in the back of the neck and then sat next to him. I didn't touch him.
"As far as I was concerned – as for everyone else – he was a terrorist," Cohen continued.
Cohen had been on his way to hospital in order to have an x-ray on his hand. He then heard about an attack and ran to the central station.
"I didn't think twice. I immediately called my wife and told her that everything was fine. The Eritrean was alone and started to move his hands towards his head," said Cohen.
"The guy that tried to protect the terrorist didn't tell me that he wasn't a terrorist," Cohen continues. "He attacked me. I've been in the security forces for 13 years and I do not have a single record of attacking someone. I came to work in order to beat someone?
"I could have escaped. I've sworn allegiance to the State of Israel, so if I see a terrorist that hasn't been neutralized, I will neutralize him," Cohen adds. "If a similar situation happens again in two weeks, I will behave in the same way."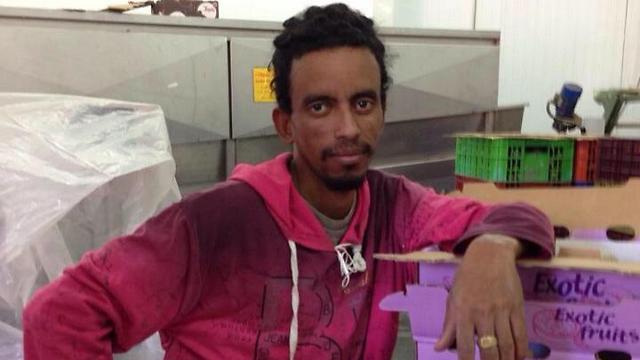 Cohen belatedly realized that Zerhom was not the terrorist. "I felt great pain, but let's tell the truth: He died from the shooting," said Cohen. "There was no lynching. The only lynching was the one in October 2000," Cohen told Ynet, alluding to the lynching of two IDF reservists by a Palestinian mob in Ramallah in the early stages of the second intifada. "I am subject to messages of hate, I'm told I'm a murderer, but I am not sorry for what happened."
The officer has plenty of criticism for those who condemn him. "They are sanctimonious," he said. "If I hadn't done it and he had shot me, my family would have had to sit shiva and the government would see me as someone who was murdered in a terror attack. How can you judge me in a situation where bullets were flying over my head? I didn't intend to abuse him. You can see me sitting next to him for 25 seconds. If I wanted to abuse him, why didn't I touch him?"
Cohen currently faces a potential hearing in the IPS and will likely be forced to end his employment with the IPS.
"I am proud to be part of the IPS," said Cohen. "I cannot say that they are disassociating themselves from me because I haven't heard that from them. When I do hear it, I'll have something to say. I am certain they will stand beside me."
Cohen added that there was evidence that would exculpate him. "There is one truth and that's mine," he said. "There's also a security video. I expect the IPS to make the decision without basing it on the media echo chamber, which is unfortunately against me."
Earlier on Wednesday, Attorney General Yehuda Weinstein ruled that Zerhom was a victim of terror and that his family will therefore receive compensation.
As reported by Ynetnews