Following dramatic drop in number of visitors since start of recent wave of terror, Western Wall Rabbi Shmuel Rabinovitch urges Jewish worshippers to resume their prayers at holy site. 'Let's not reward terror,' he says.
The recent terror attacks in Jerusalem have left the Western Wall plaza nearly empty. Speaking to Ynet on Sunday, almost a month since the start of the current wave of terror, the rabbi of the Western Wall and the Holy Sites of Israel described "an extremely dramatic drop" in the number of visitors to Jerusalem's holy site and called on the Jewish public not to be afraid and not to "reward terror".
"The Western Wall is a place visited by hundreds of thousands of people every month," Rabbi Shmuel Rabinovitch said. "Some 11 million people arrive at the site every year. Naturally, because of the situation, people are not coming here as much."
The rabbi noted that "this past Saturday was slightly better than the previous Saturday, but this is not the amount of worshippers we are used to."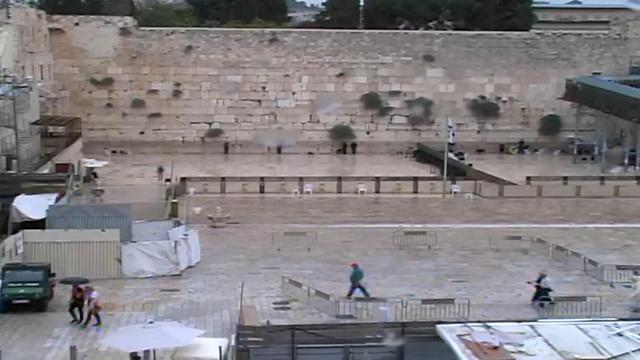 He added that at the start of the wave of terror, the number of Western Wall had dropped compared to previous incidents of terror, but had slightly improved later on. He noted, however, that "the Western Wall was never completely deserted" and called on the public to return to the holy site and not to be afraid.
"The roads are protected," he assured. "One can arrive through the Jaffa Gate, through the Jewish Quarter. There isn't a shred of friction there with the Arab population. In general, the Old City is full of security.
"I believe that during this period it is our duty to visit the Western Wall, hold the planned bar mitzvahs and pray to God. Let's be strong and avoid giving terror a prize."
As reported by Ynetnews