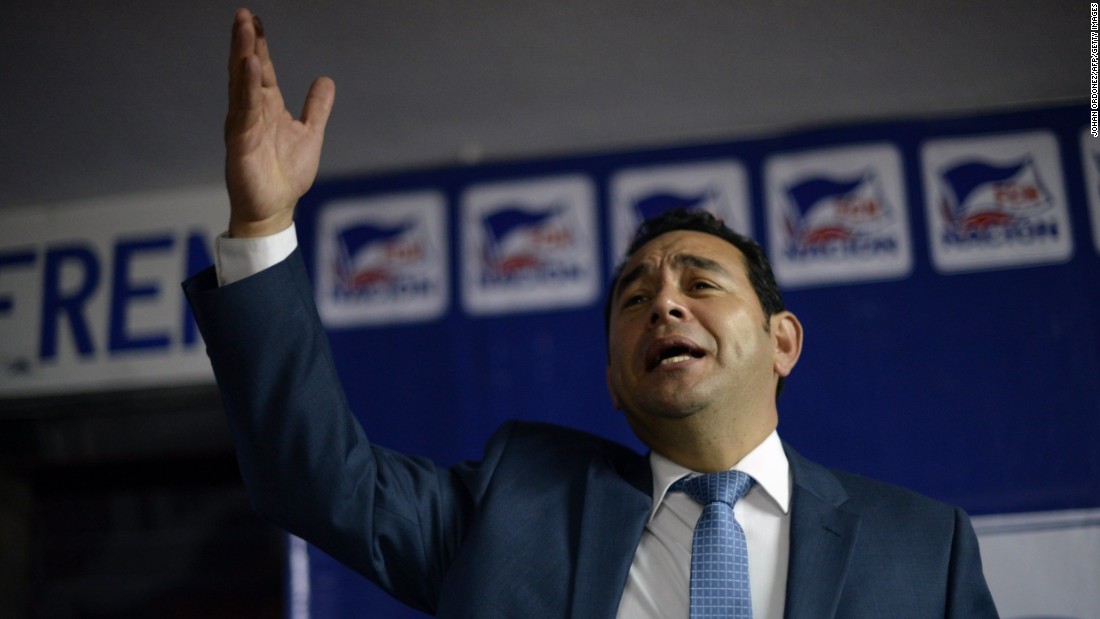 Comedian-turned-politician Jimmy Morales is leading in Guatemala's presidential vote, according to preliminary election returns.
Morales, 46, has won more than 72% of votes with results from nearly 70% of the polling stations counted so far, election officials said Sunday night. Former first lady Sandra Torres, 59, was trailing with nearly 28% of votes.
The National Convergence Front's Morales jumped into the political scene in 2011 with a failed run for mayor of Mixco, a Guatemala City suburb. Torres, former first lady from 2008 to 2011, is with the National Unity of Hope party. She is divorced from former President Álvaro Colom.
Both candidates are running on the promise of cleaning up the country.
Guatemala, a country of 15 million, is reeling from a corruption scandal that has prompted the resignation of its president, vice president and more than a dozen Cabinet members, ministers and government officials.
Otto Pérez Molina submitted his resignation as President in September, two days after the Guatemalan Congress voted in favor of stripping the former military commander of his prosecutorial immunity as head of state. Pérez Molina, who was arrested shortly afterward, has maintained his innocence and said the accusations against him were politically motivated.
Sunday's election was Guatemala's ninth since the Central American country returned to democracy after a 36-year civil war that ended in 1996.
As reported by CNN