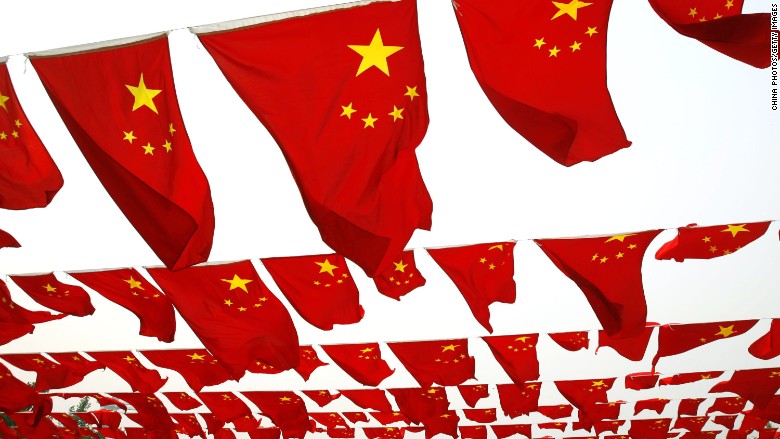 China's Communist Party meets this week under pressure to reassure the world about its commitment to economic reform and ability to deliver steady growth.
A sharp slowdown in the world's second-biggest economy, and a stock market crash in recent months, has sent tremors far and wide.
The meeting beginning Oct. 26 is a chance for the government to restore confidence in its ability to manage the complex transformation of the Chinese economy.
Officials will discuss and approve social and economic plans for the next five years. Experts say setting the road map could go a long way in dialing back concerns at home and abroad.
"The government is adept at using the five-year plans to broadcast increased fiscal spending at times of slower growth, which will be viewed positively by markets, even if actual spending is rolled out gradually over the next few years," wrote Eurasia Group's Nicholas Consonery and Ben Wang in a research note.
Despite the recent turmoil, Beijing has held back on aggressive stimulus, instead enacting smaller, piecemeal measures to engineer a more gradual slowdown.
Economists expect the government to lower its official GDP growth target to an average of 6.5% a year through 2020.
That matches the median estimate of 6.5% growth for 2016 from a CNNMoney survey of experts, and is considerably slower than the 6.8% they expect this year. Earlier this week, Beijing reported that GDP growth slid to 6.9% in the third quarter.
"The target is more symbolic than substantial," said Daiwa's Kevin Lai. "We continue to think the government will do whatever it takes to make sure investors do not panic, and to avoid a massive exodus of foreign capital."
Overall, the meeting will be an opportunity for President Xi Jinping to reiterate his commitment to economic reforms, announced in previous years, which aim to allow a greater role for markets.
"Some recent developments, especially the stock market rescue, have cast doubt over Beijing's commitment to further liberalization," said Societe Generale China economist Wei Yao. This "will be an important venue for the new leaders to clarify their true intention."
The government is also expected to announce expulsions from the Communist Party — including senior officials caught by Xi's broad anti-corruption drive. The campaign has already netted a number of individuals but is likely to continue, if perhaps at a slower pace, Lai said.
As reported by CNN