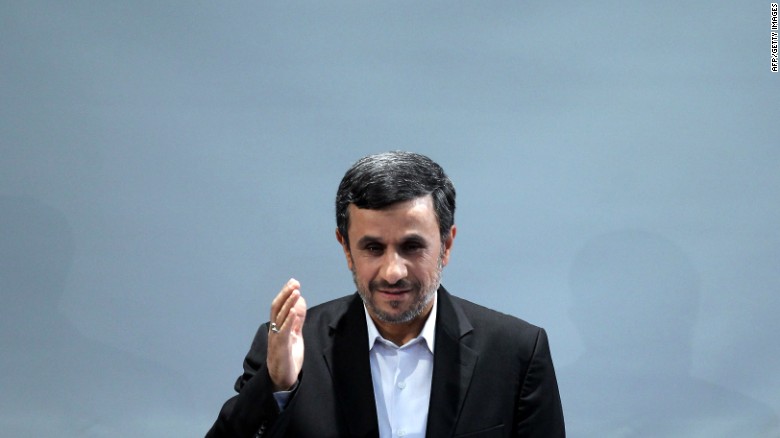 A bodyguard for former Iranian President Mahmoud Ahmadinejad has been killed in the northern Syrian city of Aleppo, Tehran's state media reported.
Abdollah Baqeri Niyaraki was also a former member of Iran's Revolutionary Guard. He was in Syria serving as a military adviser to the nation's troops, the semiofficial Fars news agency says.
His death comes on the heels of two other high-ranking Iranian military figures, also acting as advisers in the south of the country, who were killed in clashes with insurgents, Fars says.
Tangled web
The presence of Iranian military advisers is another geopolitical complication in war-torn Syria, which is seeing an increase in Russian airstrikes, including around the city of Aleppo, Syria's largest.
Syria's ambassador to Russia, Riad Haddad, was quoted by Russian state media as saying there was "heavy fighting" ahead as Syrian troops braced for a "decisive battle" to retake the city. He acknowledged that there were Russian airstrikes in the area.
"Our troops, backed by Russian aviation, are encircling the city and preparing for a ground invasion," Haddad said in an interview with the news site Gazeta.ru.
As reported by CNN