Witnesses talk about wiseguys, rats and hiding bodies, and list the do's and don'ts of organized crime. A tattoo on the defendant's arm reads "Death before dishonor." Peppered into riveting testimony are nicknames like Skinny Dom, Vinny Gorgeous, Louie Haha and Tommy Shots.
If it sounds like a Hollywood movie script, it kind of already is.
But this is real life and at the center of it all is 80-year-old Vincent Asaro — the alleged former Bonanno crime family captain who's on trial in federal court to face charges in a string of crimes over 40 years. Among them: murder, racketeering and the famed 1978 Lufthansa heist at JFK International Airport that helped inspire part of the plot in the 1990 film "Goodfellas."
In recordings made by the government's key witness and played in court Thursday, Asaro appears to bemoan not getting a larger cut of the Lufthansa score.
In that robbery, a band of robbers stole about $5 million in cash and nearly $1 million in jewels from an airline cargo building.
Asaro was one of five reputed mobsters indicted in January in long-unsolved crime.
But by 2011, the man accused of helping orchestrate one of the biggest heists in American history was measuring his scores in much smaller sums, boasting in a recorded conversation with cousin Gaspare Valenti about winning a mere $200 in a Texas Hold 'em game.
Lufthansa heist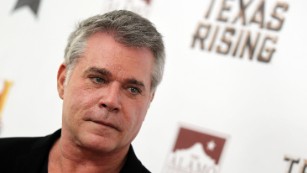 Valenti is one of two witnesses cooperating with the government who have been called in the trial's opening week, and it's his testimony that ties Asaro to the most serious charges he is facing, including what prosecutors call the "score of all scores" — the Lufthansa heist.
Valenti testified this week that Asaro invited him to take part in the heist, and on the night of the robbery, cautioned him to "make sure you do everything you're supposed to do. Don't dog it. If anything happens, stand your ground, do the robbery the best you can."
While Asaro allegedly waited outside the terminal in a decoy "crash car" which would intercept the police in case they responded to the heist, the robbery team, brandishing guns, detained Lufthansa terminal workers and robbed the vault of 50 boxes — each containing $125,000; a silver box of jewelry and German money, Valenti testified.
Valenti recalled being "happy" and "euphoric" after the group realized the size of its score.
But in the recordings made in 2011, Valenti laments to Asaro: "Look at what we come down to."
Asaro replies: "It's life, we did it to ourselves. … We never got our right money, what we were supposed to get. We got f—ed all around … that f—ing Jimmy kept everything," referring to former partner Jimmy Burke, who inspired the character Jimmy the Gent, played by Robert De Niro, in "Goodfellas."
When asked by prosecutors what money Asaro was talking about, Valenti testified it was in reference to the Lufthansa heist.
Burke died in 1996 of cancer while serving 20 years in prison for the murder of a drug dealer.
Dealing with 'a rat'
In grim testimony that gave a glimpse into how the mob deals with those who cooperate with law enforcement, Valenti said Asaro and Burke buried the body of a warehouse owner whom they accused of being a "rat." Paul Katz disappeared in 1969.
Asaro allegedly told Valenti that he "did most of the digging. Jimmy hurt his hand when he killed Paul. They strangled him with a dog chain."
The body was buried at a vacant house owned by Asaro and covered up with cement, according to Valenti's testimony.
Valenti testified that years later, he was instructed by Asaro to dig up the body and move it from its hiding place.
'These are some fairy tales'
Throughout Valenti's testimony, Asaro periodically shook his head and conferred with his lawyers, at one point mouthing the word "liar." Family members of Asaro's also could be heard muttering, "These are some fairy tales. … They gave him a book to memorize … he should get an Academy Award."
Asaro attorney Diane Ferrone called the government's witnesses "criminal cooperators" in her opening statement, who "have a motive to lie." She noted Valenti's history of borrowing money he couldn't pay back and accused him of cooperating for money, saying everything he "did was to make a buck … his latest con victim is the U.S. government."
During cross-examination of Sal Vitale — the first government witness — defense attorney Elizabeth Macedonia had him detail the 11 murders he pleaded guilty to as part of his cooperation agreement with the government and highlighted that he has been paid for testifying for the government in almost 10 trials, including a $250,000 payment.
As reported by CNN