Hong Kong – Does the UK have a new "special relationship?"
That's what some are wondering as China's President Xi Jinping visits London and Manchester this week on a four-day trip that includes a ceremonial gun salute, an address to the UK's Parliament and meetings with three generations of the Royal Family as well as lodging in Buckingham Palace.
The rhetoric shared in advance of the trip has been as warm as the planned welcome.
"The UK has stated that it will be the Western country that is most open to China," Xi told Reutersahead of his first visit to the country as president.
"This is a visionary and strategic choice that fully meets Britain's own long-term interest."
UK Prime Minister David Cameron, speaking on CCTV, China's state broadcaster, said the visit would mark a "golden era" in the two countries' relationship.
Indelicate moment?
The expected pomp and pageantry contrasts with Xi's more understated September visit to the United States, traditionally the UK's closest ally, and comes as the U.S. and China are increasingly at odds over a range of issues.
The UK has been much less vocal than the U.S. on China's island building in the South China Sea and cyber security, and was one of the first Western nations to back China's counterweight to the World Bank — the Asian Infrastructure Investment Bank. The U.S. declined to join.
Kerry Brown, a professor of Chinese politics at the University of Sydney and a former British diplomat, says that British politicians will have to work hard to set the tone of Xi's visit and manage what could be a "slightly indelicate moment" in U.S. and UK relations.
"They (the U.S) will be concerned about the freeloading off the hard work Washington has done in having 'hard talk' with China's leaders," he said.
"But as long as the UK can say that in creating a more equitable and sustainable economic relationship with China they will bring about better quality dialogue with China on other issues, then that's something the British and Americans can overcome."
For their part, the Chinese have been embracing British culture with a passion.
London has become a favorite destination for young couples to take wedding photos and Chinese viewers are captivated in the millions by shows like "Sherlock Holmes" and "Downton Abbey."
Affluent Chinese parents are sending their children to British schools after some of the most notable names in British education have established campuses in China.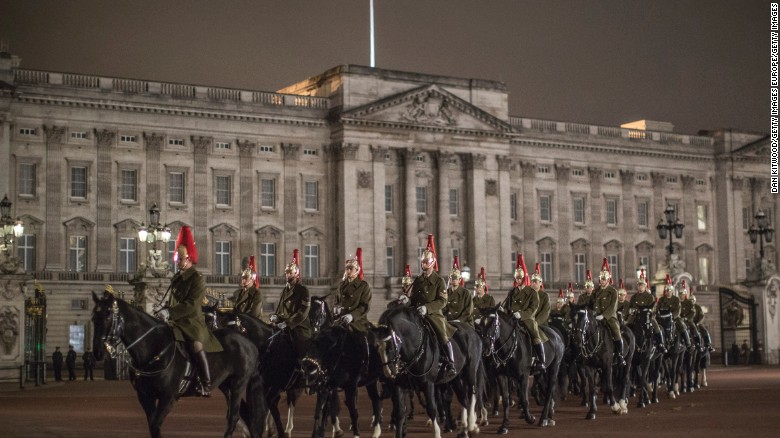 Abrupt change
China and the UK haven't always been best buddies. Hong Kong, which was a British colony until 1997, has long dogged relations.
More recently, ties soured after Cameron met with the Dalai Lama, Tibet's spiritual leader, in 2012.
Less than two years ago, Chinese state media described Britain as an "old declining empire" and "just an old European country apt for travel and study."
But since then UK leaders have gone all out to court China, calculating that the economic benefits are worth more than pressing China on human rights.
"The problem is that the UK can't be seen as being too greedy and mercenary. It's going from one extreme to another," said Brown.
Finance Minister George Osborne has led the charge, helping secure a raft of Chinese investment, but a recent trip included a controversial stop in the troubled Chinese province of Xinjiang.
Osborne was the first senior Western politician to visit the region, which has witnessed ethnic conflict, sparking criticism from some quarters.
"As an economic message, this was a confusing one because the UK doesn't have strong links there. It leads to people saying that you're buying good favor with the Chinese rather than having a hard-nosed economic strategy."
Nonetheless, the UK's approach appears to be paying dividends.
According to the American Enterprise Institute, Chinese investment in the UK totaled in $8.5 billion last year, up from just $510 million in 2011.
More big deals could be on the table this week. Reports suggest China will take a stake in Britain's first nuclear power plant in three decades and invest in a high-speed rail project.
As reported by CNN