Lebanese newspaper claims Israeli jets turn back after confrontation with Russian aircraft over northern Lebanon.
Russian forces warned Israel over IAF flights in Russian controlled airspace near the Syrian–Lebanese border area after Israeli jets were detected nearby, according to a report Friday in the Lebanese media outlet As Safir.
The report comes a mere day after Russia announced that it had established a "hotline" with Israel in order to coordinate aerial activity over Lebanon and Syria.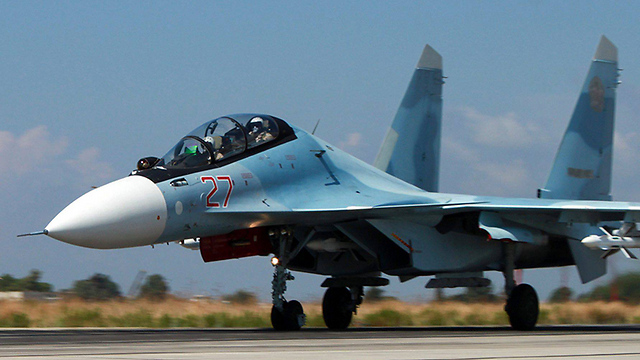 As Safir quoted Lebanese diplomatic officials who were "in the know," as saying that the warning was issued after Russian radar identified Israeli aircraft approaching Russian-controlled airspace two weeks ago.
"Russian aircraft immediately blocked the Israeli jets' path while they flew above the Akkar region in northern Lebanon. The Russians immediately sent a clear warning to the Israelis that entering Syrian airspace would be a pretext for opening fire," the source said.
According to the paper, which is considered loyal to Hezbollah, the Israeli aircraft quickly heeded the warnings and changed their course. The incident occurred mere days after talks were held between Israeli and Russian officials regarding the shared airspace. The report claimed that the Russian message instructed the Israelis to stay away from Syrian airspace.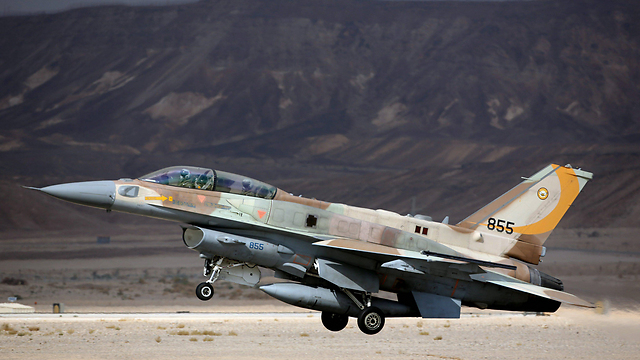 Lebanese officials quoted in the report said that Israeli aircraft typically fly over northern Lebanon on a daily basis, "and tended to fly on a path above the Akkar region, later conducting reconnaissance in a circular pattern above the Lebanese territorial waters, eventually reaching the Syrian territorial waters."
The report quoted an official as saying that, "Their goal was to observe the movement of ships in the port of Tartus, as well as tracking the air traffic coming in an out of Latika airport – out of concern over possible weapons transfers to Hezbollah."
The same official claimed that the Lebanese army had noticed a decline in Israeli over flights since the warning was issued on the first of October, but clarified that flights in the area remained ongoing.
As reported by Ynetnews