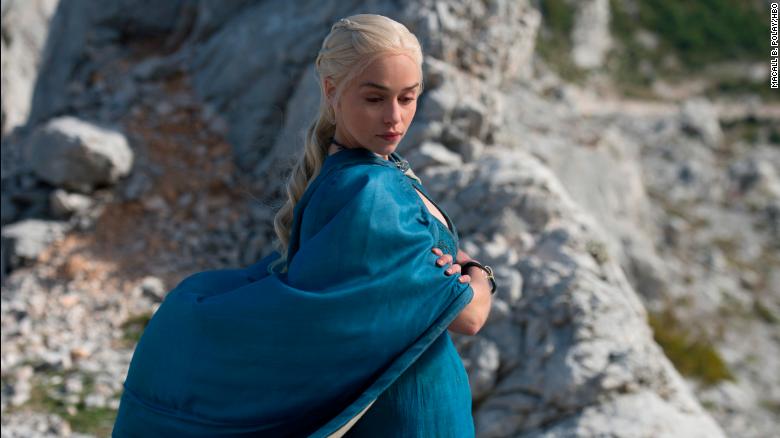 She has led armies, conquered cities and ridden dragons.
And now "Game of Thrones'" Emilia Clarke is the sexiest woman alive, according to Esquire.
The men's magazine bestowed its annual honor on the British actress, 28, who plays aspiring queen Daenerys Targaryen on the hit HBO show. Clarke appears half-clothed on the cover of Esquire's November issue and in various states of undress inside the magazine, which compliments her ability to play both "friendly and fierce" onscreen.
Clarke tells Esquire she had to look up the "Game of Thrones" series online before auditioning for the role.
"I had two scenes which told me nothing and not very much time in which to read all those (George R.R. Martin) books," she says. "So I did what every good actor does and Wikipedia'd the living crap out of it."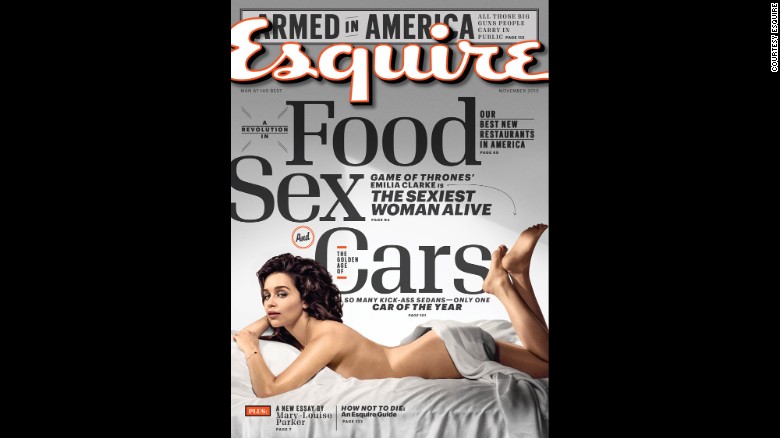 Over the show's five seasons, Clarke's character survives an arranged marriage to a primitive warrior, betrayal by one of her trusted lieutenants and repeated challenges to her growing power. Her nuanced portrayal of the golden-tressed Daenerys, revealing both strength and vulnerability, has won her two Emmy nominations.
The role also required her to do several difficult sex and nude scenes, including one in which she appears to be violated by her new husband on their wedding night.
"Once, I had to take a little time out," she says. "I said I needed a cup of tea, had a bit of a cry, and was ready for the next scene."
See all the photos from our #SexiestWomanAlive shoot with Emilia Clarke: http://t.co/fKgHfvfLF5 pic.twitter.com/9STY1EmlPl

— Esquire Magazine (@esquire) October 13, 2015
Clarke follows Penelope Cruz and Scarlett Johansson as past recipients of Esquire's "Sexiest Woman Alive" title.
In a coincidence, the news came as Playboy — launched in 1953 as a more risque alternative to Esquire — announced it's planning to drop fully nude female photography from its printed pages.
As reported by CNN