Organizers decide to hold event despite increasing clashes in the West Bank, say festival is their way of supporting resistance; festival to include program provided by Berlin Film Festival.
Ramallah is set to host the "Days of Cinema" event next week – a local film festival that includes films by Palestinian and foreign directors, artist's workshops, meeting and more. On Thursday, the organizers of the Berlin International Film Festival – among the most prestigious in the world – announced that it was joining the project with its own program of films to be screened.
Mounting violence in Israeli and the West Bank has complicated the politics of the event, casting a shadow over German involvement.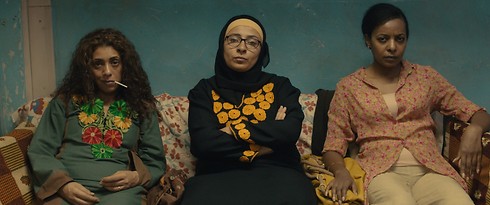 FilmLab Palestine, which is organizing the project in Ramallah, published a statement in Arabic on Thursday explaining that it would hold the festival as planned, starting on October 12. "We are asking ourselves, what are the roles and goals of intellectuals and cultural activities in support of the resistance and the struggle?" wrote the organizers.
The organizers wrote that they decided to proceed with the project as proof that art can be created during difficult days.
"This is our way of continuing to work towards the insurrection," the post concluded.
Representatives of the Berlin Festival told Ynet that it views art as a means to create deeper understanding between people and nations. They added that the festival opposes all expressions of violence.
Among the films scheduled to screen as part of the Berlin program in Ramallah are "Taxi" by Iranian director Jafar Panahi, winner of the Berlin Festival's Golden Bear; Sebastian Schipper's "Victoria", and Edward Berger's "Jack."
The festival is to open with the film "Degrade", co-directed by Palestinian brothers Tarzan and Arab Nasser. The film, which premiered at the Cannes Film Festival, criticizes Hamas's oppressive rule in Gaza from a female perspective.
As reported by Ynetnews